Hampstead'S MAN AND VAN
Incredible Offers Today! Expert Removal Services at Your Disposal!
Speedy Man and Van Services across Hampstead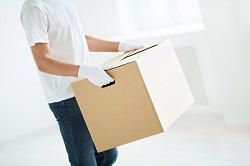 Are you in desperate need of a reliable man and van service in the Hampstead area? Then you're in luck! Our man and van team work throughout NW6 seven days a week and can tend to any of your needs within 24 hours of your call! So, if you have any flat moves or last minute storage arrangements to make in the NW11 area, don't think twice about giving us a ring. Our team will do everything they can to be with you ASAP and will never leave you hanging around! With a great team of movers we can even guarantee that you will never have to lift a finger! Don't struggle by yourself or wait around for family and friends when you give our friendly office a call on 020 8746 4330 instead! Remember that because our man and van services are offered at competitive, local prices, you'll even get a premier service at a rock-bottom price. Call us now or fill in our online form and we'll give you an unbelievable quote in just a matter of minutes.

• Quick response times in NW3
• Competitive, local prices
• A team of friendly of efficient movers
• Great for last-minute moves or storage arrangements

Our man with van packages are guaranteed to leave you with a smile on your face and can take the stress out of any moving requests!
Exceptional Removals Firm in Hampstead
Are you trying to organise a business relocation within the local Hampstead area? Perhaps you're moving to a more prominent retail outlet or to a larger office? Well, wherever you're going in NW3 our commercial removals team are here to help. With professional training and many years of experience, our team can make any move completely hassle-free. So, if you don't want your business to suffer as a result of a bad move, why don't you let us sort it for you instead! Our team are masters of logistics and will always minimise the impact on your business. With a fleet of moving vans and quality packaging materials, we can even take care of your packing requirements. Remember that with our help, your move can go completely to plan, giving you more time to focus on your new business plan!

• Specialist commercial removals team
• A large fleet of modern moving vans
• Expert movers to make your move hassle-free
• Additional packing services are easy to hire

With competitive prices and an efficient service, we offer a great cost-effective removals package. Our services are available throughout the NW6 district and can be booked online or over the phone. For large moves in the NW11 we can even appoint you with your very own moving manager. Call 020 8746 4330 now and get a great deal!
Commercial Man with Van Services In Hampstead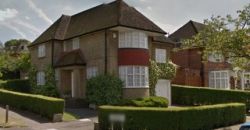 Our commercial man with van services are extremely popular in Hampstead and can provide businesses with excellent flexibility and competitive, trade rates. If you have boxes which you need to move in the NW11 region don't waste money and time by hiring a van when our man with van guys can pop round. All you need to do is let us know where we're going and we can take care of the rest. Our experienced team can even manage small retail moves and office clear-outs leaving you with one less thing to put on your to-do list.

• Flexible man with van services throughout the NW6 district
• Quick response times to work around your needs
• Trade rates that won't be beaten by anyone else
• A professional team with experience in the commercial environment

Our team can even work flexible hours around your opening times or meetings so that there is no disruption to your business environment. Unlike some other firms we can guarantee that our service is better than all of the rest! So if you need to hire a man and van service in NW3, remember to pick up the phone and dial 020 8746 4330 today. Our dedicated customer services team can give you a free commercial quote over the phone and will never try and hassle you into buying anything that you don't need.
Large & Small Storage Facilities in Hampstead
When you're looking for a storage facility in the NW6 or NW3 area it can be hard to find one that is just the right size – anything that is too big will end up costing you more than what it should, while smaller ones may be a bit of a push. That is why we pride ourselves on having the best selection of storage facilities in the Hampstead area. Our facilities include large rooms, medium-sized units and smaller areas. If you want to find the most cost-effective option in the NW11 district, make sure you get in touch with us! Our site is known for having excellent short and long-term packages and is sure to be able to offer you an incredible deal! Remember that when you put anything into our site you are also guaranteed to receive all of the following;

• Excellent security measures, including CCTV and alarms
• 24 hour access to your private storage area
• Clean and dry storage units that are well-maintained at all times
• Great customer service from our friendly, local team

Remember that before you decide which package to go for, it is always best to work out exactly what you're looking for. All of our facilities are flexible and user-friendly so you can get a personalised deal if you know what you're after!
Where You Can Buy Packing Materials In Hampstead That Won't Break The Bank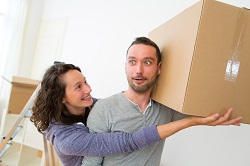 Some removal companies take advantage of people when they move, charging over the top prices for low quality moving boxes. However, we know how frustrating it can be to have soggy-bottomed boxes and broken kitchenware and that is why we offer an exceptional range of packing materials in the NW3 area. Including a full range of sizes and durability's, our packaging options have something for everyone. If you have difficulty to pack items or fragile pieces of furniture which you're not sure how to protect then we're sure to have something that is just right for you. Our office is full of innovative packing solutions and protective products and can help you to keep all of your household or business items looking great.

• Large and small removal boxes
• Quality packaging materials and innovative solutions
• Competitive prices to help you keep costs down
• Great stock base so you can take away what you need

If you want to get started on your packing and don't want to risk using old, second-hand boxes, call 020 8746 4330 now. We have a great stock of packing materials in our NW11 office and are sure to have exactly what you need. For large orders, our man and van team may even be able to drop things off so that you don't have to worry about fitting it all in the boot! Our office is local to Hampstead, NW6 and is even open seven days a week. Get in touch today!