Haringey'S MAN AND VAN
Great Deals Today! Get A Discount If You Call Now!
Unmissable Man and Van Deals In Haringey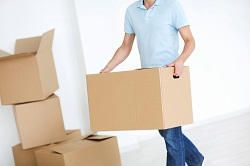 Don't pay over the odds for man and van services in the Haringey area when you can book an unmissable deal from our sales team. Our customer services team have access to the best prices in N4 and can get you an incredible deal. If you need some help moving boxes, furniture or other items, pick up the phone and call 020 8746 4330. We guarantee that our deals offer excellent value for money and that you won't find a better price anywhere else. If you've never used a man and van service before then you might not know exactly what you're paying for. Our man with a van workers are equipped with state of the art moving vans and can move anything that you need. Fully-trained at lifting and loading, our expert movers know exactly what they're doing. Don't put your back out or damage your things when our moving team are the number one movers in the N8 district.

• Incredible deals and excellent services
• State of the art moving trucks
• Fully-trained movers who know exactly what they're doing
• The top removals team in the N22

For more information on our incredible services, all you need to do is pick up the phone. Our team can give you a speedy quote and can have your man and van service booked in ASAP.
Reliable, Low-Cost Removals In Haringey
Excellent removals services don't have to cost a fortune, especially if you live in Haringey. Our removal firm offers reliable, low-cost services across the N4 area and is well-known for being one of the best. So, if you're organising a house or office removal and need to use a trustworthy firm, make sure you call 020 8746 4330 now. Our team have an exceptional service record and will always ensure that you have a hassle-free, removals service. With a wide range of additional services on offer throughout the N8 area you can even sit back and put your feet.

• Great optional packages, including five star packing services
• Excellent range of services, varying from basic to comprehensive
• Low-cost and reliable packages which can take of everything you need
• Exceptional service record from our experienced moving team

We can also guarantee that all of our movers are complete and utter removals experts. With many years of on the job experience they know exactly what pitfalls to look out for. So if there's anything that you're not sure of, call us today and we'll take a look. Our team can move expensive, fragile and antique items in N22 without any hassle or delay.
Man With Van Services For Businesses In Haringey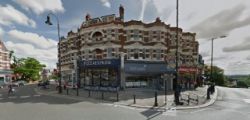 Businesses in Haringey can also benefit from our excellent man with van services, which include a great range of quality packages at competitive, trade prices. Our packages can serve one-off needs and regular requests throughout the N4 district and are suitable for a whole range of industries and pick-up types. If you need to move stock between your local shops on a regular basis, or if you have a few old archived files which need to make their way into storage, give us a call on 020 8746 4330 now to get a free quote. Our man with van team work flexible hours in the N8 district and will always be happy to take your call. Remember that all of our man with van services are carried out by our professional local movers and that our modern moving vans are always clean and well-maintained.

• Excellent man and van services for businesses in the N22 area
• Flexible packages that can manage one-off needs or regular requests
• Professional local movers who work seven days a week
• Modern moving vans that are always clean and well-maintained
First Class Storage Packages In Haringey
You may think that all storage facilities are the same as the next, however we believe that ours is the best! Located in Haringey, N8 and with great transport links, our site is an excellent choice for anyone in the N4. With state of the art technology and flawless security provisions, we can keep your items safe without restricting your access. If you want to be able to pick-up your things 24/7, make sure you book a storage package from our firm. Remember that our firm also offers comprehensive removals solutions and that we can even help you to get your things safely transported!

• Flawless security measures and state of the art technology
• 24 hour access to your belongings
• Great range of stowage options
• Low-cost options

As well as having the most secure site in the N22 region, our firm also has the best range of storage options. With long and short-term deals and low-cost packages, we can guarantee you excellent value for money. So whether you need a small locker or a large storage room we promise you a first class deal! Call 020 8746 4330 now to get the best offer!
How To Master Your Packing In Haringey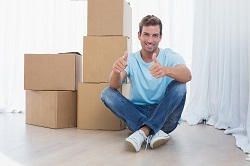 Many people find packing a soul-destroying process that has little if any gratification. However, our team of packing specialists couldn't be more different and find packaging up your items something of a pleasure. Wrapping, protecting and boxing things up is what our team do best and that is why we are known for offering the most comprehensive removal services in Haringey, N8. Because we know that everyone is different, we can even offer flexible services. If you need help with your garage pack-up or your fragile items, all you need to do is ask. Our customer services team can give you a personalised quote in just a few minutes and will always leave you with a smile on your face!

• Excellent packing services that can be tailored to your needs
• New, quality packaging materials are used at all times
• Logical processes and personalised checklists
• Friendly packers who are professional at all times

If you're worried about letting someone else go through your things then don't be! We guarantee that all of our packers are reliable and trustworthy workers who will never act inappropriately around your things. In fact, all of our workers treat your home and possessions with the utmost respect and will pack them up with the care that they deserve.
So, if you're based in the N4 or N8 areas, why don't you treat yourself to one of our luxury packing services!