Harringay'S MAN AND VAN
Save Money By Calling Us Now!
A Unique Man and Van Service In Harringay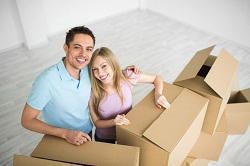 Need help with your flat move in the Harringay area? Then our firm may be just what you need! With new moving vans and experienced movers, our man and van services are completely unique! So, why settle for second best when you can hire the number one firm in the N4 district! Our man and van packages offer an outstanding range of services and can help you with all sorts of moving requirements. If you have a never-ending pile of boxes or just a few bits of furniture which you need help moving give us a call on 020 8746 4330 now! Our movers are experts at manoeuvring awkward pieces of furniture down flights of stairs and narrow hallways, so if you're worried about how you're going to manage leaving us to sort it instead. When you hire us, we guarantee that our man with van workers will do all of the lifting and loading so that you can get on with the rest of your day. Remember that when you book your move with our man with a van team, you can expect all of the below and much, much more.

• New moving vans and experienced movers
• Outstanding range of removal services
• Friendly and helpful man and van workers
• Unique packages that are competitively priced

With the help of our van and man team, moving no longer needs to be a problem. Our team are industry specialists and can take the stress out of any move in the N8 district.
Experience Stress-Free Removals In Harringay
Do you know why moving house is often considered to be a stressful process in Harringay? Well, we think that it's because you haven't come across our unique removals services! Our moving packages range from basic to comprehensive and can offer you support throughout the whole process. Quality packaging materials are available to buy from our office, while our incredible packing services can even sort it all for you. Our modern moving vans are reliable and clean and have plenty of room to minimise trips. In addition to this, we can also guarantee that all of our removals services are carried out by an experienced team. With many years of experience and an excellent training record, our movers are the top performers in the N4 district. If you're interested in finding out more then all you need to do is fill in our online form. With a free and no obligations quoting service, you can find out how much it'll cost without any strings attached.

• A great range of basic to comprehensive services
• Quality packaging materials are available to buy
• Competitive removal services are available to hire
• Experienced movers who are the best in the business
• Modern moving vans that are reliable and spacious

So, if you live in the N8 district, check out our great range of removals offers. Our deals are second to none and always offer the best value in town.
A Man with Van Deal In Harringay That You Won't Want To Miss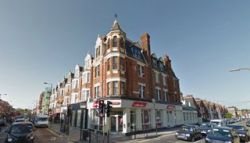 We know that moving can be a time-consuming and expensive process and that is why we are here to try and help you keep things running smoothly. Our man with van packages can give you extra support and can even help you to keep costs to a minimum. If you were thinking about trying to manage things on your own, why don't you give us a call for a quote! We are confident that you will be pleasantly surprised by our incredible prices and that you won't want to miss out on our man with van packages! Our movers can save you from making back-breaking trips by yourself and can even be cheaper than hiring a van by yourself. If you want to find our more then call 020 8746 4330 to get your free quote now! Our customer services team work seven days a week and can give you a quick quote over the phone. With excellent customer feedback and a well-established workforce, we guarantee to provide you with a service to remember!

• Incredible man with van packages at low-cost prices
• Excellent customer feedback
• Outstanding support from our experienced workforce
• Free and no obligations quotes available seven days a week

Don't forget that our services are available throughout Harringay, including the N4 and N8 postcode districts. So don't miss out on a great deal when all you need to do is pick up the phone!
Innovative Storage Solutions In Harringay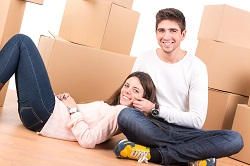 Finding a good storage facility can be a problem in the Harringay area particularly if you want something which you can rely on. However, with our innovative new storage facilities this no longer needs to be the case as all of our sites have cutting edge technology. With great transport links, our site can be easily reached from the N4 area and is guaranteed to keep your items 100% safe and secure. If you want to store old boxes, furniture or electrical items there is no better place for you to turn to. All of our storage units are excellently maintained and are clean and dry places where you can store anything that you need. We also understand that sometimes you don't know how long you'll need one of our units for and that is why all of our services can be hired on a flexible basis.

• An innovative site with cutting edge facilities
• Flexible storage packages
• Safe and secure units for all of your needs
• Excellent transport links in N8

To hear more about what deals we can offer, call our sales hotline on 020 8746 4330 now. Our local sales team are guaranteed to find you a great price and will always offer you an excellent service.
Buy Great Packing Materials in Harringay
Do you need to buy quality packing materials in preparation for a move in the Harringay area? Then why don't you check out some of our great offers! Our removal boxes and packing fillers can be bought at great, local prices and are of professional quality to withstand all sorts of pressure. With a variety of accessories and innovative new pieces, our packaging materials can even help you to save time and space. If you want to reduce the number of trips which you need to make, why don't you opt for some of our great space-saving solutions! Our expert movers always use our quality materials so you know that you'll be in good company when you buy from our office.

• Quality packing materials and space-saving solutions
• Professional services that can help you with your pack
• Fully-qualified movers who can pack in their sleep
• Low-cost prices and great package offers

As well as offering outstanding packaging materials our firm also offers a great selection of new packing services. Designed to help you with all sorts of problems, our services can take care of fragile, delicate and awkward items. Everyday packing is also no problem for our team who are experienced at working on a wide variety of projects. So if you want to use a specialist firm in the N4 or N8 area, pick up the phone and call 020 8746 4330 today. Remember that because our team are fully-qualified our results are second to none in the local area.