Harrow'S MAN AND VAN
Exclusive Offers Now! Call Us To Find Out More!
Don't Miss Our Premier Man and Van Services In Harrow
Looking for a firm which offers premier man and van services in Harrow? A firm that has an excellent service record and competitive, low-cost prices? Then our first class firm is guaranteed to have everything that you need! Our man and van team are experts at what they do and have access to our five-star moving vans and state of the art moving equipment. With nothing left to chance, our team can make sure that your removals are completed with the utmost attention to detail! Even if you only have a few boxes to move give our team a call to see what packages we have on offer. Our team can move anything you need in the HA1 and HA2 areas no matter how big or small! Remember that all of our packages are offered at incredible prices and can be tailored to meet your needs. If you need help with a specialist job just give us a call on 020 8746 4330 today. Our movers can lift and load all sorts of specialist pieces, including pianos, electrical equipment and machinery. With our man and van team in charge, we can guarantee that anything can be moved ASAP!

• Professional man with van workers who can move anything you need
• State of the art moving equipment for specialist jobs
• Competitive, low-cost prices
• No breakages or damaged items
Moving In Harrow? Get A Free Removals Quote Now!
If you live in Harrow and want to keep your moving costs to a minimum then you should definitely give our customer services team a call! Our sales team can give you a free quote over the phone and will never pressure you into making any hasty decisions. We know that moving can be a stressful time and that is why we are here to try and make things simpler. Our removals services are flexible and easy to book, and can include all sorts of optional extras and luxury add-ons.

• A large moving van with plenty of room
• Experienced movers who know exactly what they're doing
• Quality packaging materials available from our office
• Five-star packing services that can be tailored to meet your needs

So, when you hire our removals services what exactly can you expect? All of our services come with the use of our large moving trucks and experienced moving men. Quality packaging materials can be bought from our office, while excellent packing services can be hired as an extra. In addition to this, we can also guarantee that our services are flexible and efficient and that our movers are always on time! So, if you want to make sure that your move is smooth and hassle-free, make sure you book with our friendly team. Our removals services are available in the HA1 and HA2 districts and are guaranteed to give you a positive moving experience!
How Our Man With Van Services In Harrow Can Help You!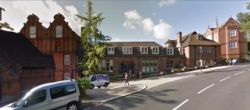 Our man with van services are suitable for all sorts of circumstances and can help you with a wide range of problems. With our large moving vans and experienced moving team there is nothing that we can't move. So, if you're decorating and need to move some things into storage for a while, give our team a call and we'll collect it for you. Similarly, if you have some boxes which you're ready to move back into your home, we can come and help with this as well. Our man with van team work all over the Harrow area and can visit any address in the HA1 district. If you have anything that needs moving, there is only one phone number that you need to remember – 020 8746 4330. We're proud to say that we are the top provider of man with van services in HA2 and that our team have helped people with all sorts of moving dilemmas. Get in touch today!

• Top provider of man and van services in the local area
• Flexible services to help with all sorts of problems
• Friendly workers who are experienced movers
• All of the lifting and loading taken care of for you

Our man and van services are also excellent for small house or flat moves. All you need to do is show us what needs moving and we'll take care of the rest for you.
How Our Storage Facilities In Harrow Can Help You Out
If you've got a lot of stuff and need to make some space, sometimes using a professional storage site is the only way. Our storage facilities are here for these instances and are the best in Harrow, HA2. Our site is convenient to use and easy to access and can be a practical place to store your items. If you have an excess of old books, DVD's or files which you don't want to get rid of, why don't you get in touch with our team? Our firm has a wide range of storage options in HA1 which can be tailored to meet your needs. With our help you can free your home of clutter and actually make use of your spare room! Our facilities are also a great place to store important or expensive items for the long or short-term. Remember that because our site has 24 hour security facilities, it is the safest place for your treasured items to be. So, if you have paperwork, jewellery, photos or other items which you couldn't bear to lose, it may be time to get one of our low-cost quotes!

• Convenient and easy to access facilities
• Practical place to store old books, files and DVD's
• Secure place to store expensive or much-loved items
• Rock-bottom prices for long and short-term deals
Why You Should Use Our Packing Services In Harrow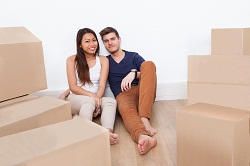 Are you worried about damaging your furniture during a move? Perhaps you have expensive furniture or fragile items that you just don't know how to move? If you do then you're not alone, as thousands of people face the same problem each and every year. To help with this, our firm has put together a range of incredible new packing services that are available throughout the HA2 area. If you need help protecting your awkward pieces of furniture or fragile items, give our team a call to see how we can help! Our team have a great range of professional packaging materials and can wrap your delicate items up with ease. If you need help with all of your house packing, then our team can also help with this, offering comprehensive services seven days a week. If you just don't know where to start, or if you just don't have the time, call 020 8746 4330 now! Our expert team can take care of any requests in the HA1 area ASAP and will never leave you with anything to stress about. With our help, your boxes and furniture are guaranteed to be well-protected and can withstand any removals experience.

• Incredible new packing services available throughout Harrow
• Partial or comprehensive services available seven days a week
• Professional packaging materials used at all times
• Guaranteed protection for your fragile or delicate items
Get the best deal if you call now!