Highbury'S MAN AND VAN
A Range Of Removals Deals Today!
Book Our Man and Van Services In Highbury For A Hassle-Free Move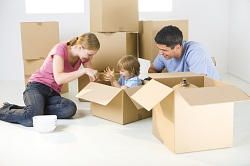 Are you looking for a well-established local firm that you can trust with your moving requirements? Then look no further than our man and van team! Our firm offers reliable and affordable man and van services throughout Highbury, N1 and is well-known for having an excellent service record. With premier moving staff and modern moving vans, we have everything we need to make your move hassle-free. So if you want to take the stress out of your local move, book a package from our man and van team. Our services are available to book throughout the N5 area and are guaranteed to offer you excellent value for money. With an extensive team of workers, we can even offer a speedy next-day service for any requests in NW1. So if you don't want to wait around for days for your man with van service, remember to call our expert team – 020 8746 4330!

• Speedy same-day service
• Affordable services with an excellent service record
• Hassle-free services carried out by expert movers
• Reliable and experienced team with modern moving vans

When you're ready to book, just drop us a line or fill in our online form. Our sales team will be happy to give you a free quote that is tailored to your moving needs. Get in touch today to get a discount!
Get Ready For Stress-Free Removals In Highbury
If you've ever had a bad moving experience in the past then you will know just how stressful it can be? Boxes break, furniture gets damaged and treasured items get left behind! But if you want to make sure that your next move is different, just check out our incredible removals services. Designed to take the pressure off, our services can help you right form the beginning. So, ditch the sleepless nights and the inevitable bad backs and call 020 8746 4330 now instead! Our firm has an exceptional removals team that works in and around Highbury, N1. With comprehensive moving checklists, experienced movers and reliable removal vans, we can guarantee you a stress-free move. If you opt for one of our new packing services then we can even guarantee that all of our items will make it in one piece! So if you don't want to experience another moving nightmare, make sure you book a removals package from our team. Our deals are available in the N5 and N1 districts and are guaranteed to leave you completely hassle-free!

• Exceptional moving team
• Comprehensive services that include movers, vans and checklists
• Great new packing services
• A hassle-free move without any problems or delays
Specialist Man With Van Services In Highbury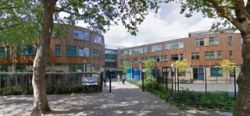 Many people think that man with van services are only for small, everyday moves or general moving requirements. However, our man with van services offer all of this and much, much more. With our professional movers and state of the art equipment, we can offer specialist services throughout Highbury and the surrounding areas. So, if you have commercial requirements or professional jobs which need doing don't think twice about calling our firm. Our team are experts in the N1 region and can move all sorts of expensive equipment, fragile items or confidential pieces with ease. If you want to experience an exceptional service without any of the high price tags get in touch with our sales team now! Our firm offers first class man with van services in the N5 area at incredibly low prices.

• Professional services for specialist requirements
• Excellent deals for commercial and personal customers
• Incredibly low prices and exceptional customer service
• Expensive equipment, fragile items and confidential jobs carried out with ease

If you want to hear more about our quality services then call us on 020 8746 4330 now! We guarantee that our packages are the best in NW1 and that you won't find better value for money anywhere else!
Exceptional Storage Deals In Highbury
If you're wondering why so many people use our local storage facilities then why don't you pop down and see for yourself! Our site is modern and contemporary with excellent facilities and top of the range security provisions. Safer than any home or lock-up, our site is the obvious choice for any storage needs in the N5 area. If you have personal or business items which you need to store in and around the N5 district , remember to ask us for a free and no obligations quote. Our storage facilities are suitable for anyone who has excess junk or valuable items, or for anyone who is decorating or going away for a while. Whatever you need it for, our site is ready and waiting to help. With an extensive range of units and lockers available in the N1 area, we can guarantee you excellent availability 365 days a year.

• A contemporary site with excellent facilities
• Top of the range security provisions
• Extensive range of large, small and medium-sized units
• 24 hour access to your personal storage unit

As well as offering excellent security provisions, our site is also practical and convenient to access. With 24 hour opening times and a central Highbury location, you can access your belongings as often as you need. Particularly popular with business clients, this ensures that any excess stock or promotional items can be easily replenished or removed as and when required.
New Packing Services In Highbury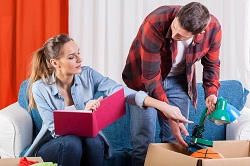 Packing is a much maligned but very necessary part of the moving process and is often dreaded by households and businesses in Highbury. However, with the introduction of our new packing services this no longer needs to be the case! Our services include a wide range of basic and comprehensives deals that range from full project management to basic packaging. So, if you have a large office relocation to organise or a small house move, all you need to do is give us a call. Our team of experts can pack up specialist office machines in a logical and professional manner, before popping round to your home to pack up your books and DVD's. With a package to suit everyone, our firm is the number one provider of packing services in the N5 and N1 areas.

• Professional services for businesses and homes
• A great range of comprehensive services
• Exceptional services that take the stress out of moving
• Low prices

If you're worried about someone going through your personal items or confidential work papers then don't be! Our packers are complete and utter professionals who will never discuss your items with anyone else. Remember that because our workers do this every day they are complete and utter experts at taking care of your items. So if you want to guarantee that your items stay safe and secure during any move, make sure that it's our team you come to! Call 020 8746 4330 today and get your free quote!