Ilford'S MAN AND VAN
Hire Our Cost Effective Removals Solutions!
Premier Man and Van Services In Ilford With Low, Low Prices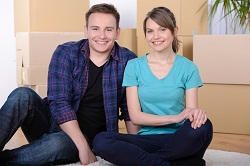 No-one likes organising removal services, especially when they come with over the top price tags. That is why we have made it our mission to create a man and van package that won't break the bank. Our man and van services offer a quick and flexible removals service in the Ilford area and have unbelievably low prices that you won't want to miss. So don't stress out about how much your move is going to cost when you can call our competitive, local team instead! Our firm has an extensive team of man and van specialists who have modern moving vans and state of the art equipment. With great availability, we can even help you out with any last minute requests in IG1 ASAP.

• Premier moving services at low cost
• Swift response times in the IG2 area
• Extensive team of man with van specialists
• Reliable removal vans
• Friendly movers who are professional and helpful at all times

As well as having excellent equipment, our firm also has an excellent team of friendly movers who are professional and reliable at all times. Unlike some other firms, we don't rely on temporary, untrained workers – we only ever hire the best! If you want to experience a premier man with a van service at competitive, low-cost prices pick up the phone and dial 020 8746 4330 now!
Excellent Removals Services In Ilford That Are Cheaper Than Anyone Else
Some people think that just because something costs more than anything else it automatically means that it's the best. However, in the removals industry this couldn't be more untrue as there are many high-priced companies that offer a poor quality removals service. That is why we are keen to make sure that everyone knows that we are the top removals firm in Ilford. We can even guarantee that our prices are incredibly low and that you won't find a better value deal from anyone else. Why pay too much for a poor quality service when you can pay less for our exceptional service. Our movers are fully-trained experts who are professional and efficient at everything they do. With an extensive array of additional services, we can even offer you a comprehensive package throughout the IG1 and IG2.

• Outstanding service quality that is better than any of our competitors
• Professional service offered by our friendly, local movers
• Fully-trained moving experts
• A comprehensive array of house and office removals services

Our professional team is also made up of friendly, local movers who will be happy to offer you the benefit of their advice. If you're not convinced, why don't you fill in our online form now! Our team can give you a free quote with no obligation to buy. Call 020 8746 4330 now!
Cheap Man with Van Services In Ilford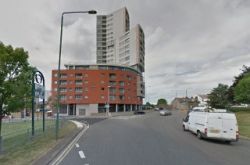 Excellent man with van services don't have to cost a fortune, especially when you book a package with our local team. With a great selection of one-off and regular deals, our man with van services are guaranteed to impress. Therefore, if you have furniture, boxes or office machinery which you need to move, give us a call on 020 8746 4330 today. Our team can pick up and drop off anything you need without any hassle or delay. If you don't have time to wait around then our quick response team can even pop round anywhere in Ilford, IG1 within 24 hours.

• Quick response teams
• Excellent services that are cheap at half the price
• Convenient services that be hired as and when you need
• Professional removals men who can move anything with care

If you're worried about how much it's all going to cost then don't be! Our man with van services are more convenient than hiring a van or trying to sort it yourself and offer excellent value for money all year round. Remember that if you have heavy items or large pieces of furniture to move in IG2 then it makes sense to get some professional help! All of our movers are expertly trained and can move any piece of furniture or boxes ASAP.
Low-Cost Storage Options In Ilford
If you don't know where to store your excess belongings while you move or decorate then look no further than our removals firm. With new storage facilities in the IG1 area, our firm should be your number one option. Our storage units are available at rock-bottom prices and can be hired for any period of time. So, if you're not sure how long you'll need your extra space for don't use a firm that insists on signing lengthy contracts. All of our storage rooms and lockers can be hired on a rolling basis meaning that you can get the exact service that you're after. Remember that storage doesn't have to cost a fortune and that is why you should take advantage of our great, low-cost bargains. If you're worried about the safety of your treasured belongings then there really is no need – all of our units are located on our secure site in IG2 which has 24 hour security. Remember that with our flexible approach you can even drop-off or pick-up your stuff seven days a week.

• Excellent facilities on a convenient site in Ilford
• Rolling contracts and low-cost prices
• Faultless security systems
• Flexible visiting procedures
Professional, Low-Cost Packing Services In Ilford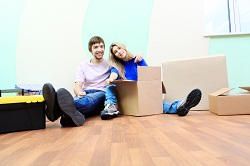 You may think that hiring a professional packing service is an unnecessary cost. However, if you're short of time or want to avoid inevitable packing stress it makes sense to give us a call on 020 8746 4330! Call us now and get the best offer! Our services can save your family from all sorts of arguments and can make your moving day seem like an absolute doddle. With quality packing materials and a faultless labelling system, we will know exactly where your items are at all times. So, if you want to avoid that inevitable search for the kettle, let our specialist packers take charge for you. With many years of experience, our team are guaranteed to keep your items in a pristine condition and will never let any of your treasured items get damaged. Our experts can even help you to protect antique items so that you don't have to stress about how they'll survive the trip!

• Professional packaging services in the IG1 and IG2 district
• Stress-free moving experience throughout Ilford
• Detailed labelling to help minimise any stress
• Quality packaging materials

If you want to have a sort out and do the packing yourself then our firm has a great selection of quality packaging materials for sale. Of a professional quality and with a low price, our materials are guaranteed to be the best. Don't settle for broken boxes or flimsy parcel tape, when you can get exceptional products from our local office.