Islington'S MAN AND VAN
Get Your Removals Sorted At The Lowest Price Possible!
Quick Man and Van Services In Islington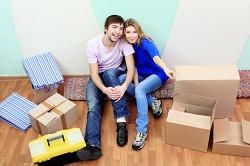 While it's easy to book a man and van service well in advance, sometimes it can be difficult to find what you need at short notice. But if you have last minute moving requirements all you need to do is fill in our online form. Our man and van teams work flexible hours and are able to pop round to any address in Islington ASAP. So, if you need to move things into storage or get your flat move sorted super-quick, remember that you don't have to manage it all alone. Our man and van teams consist of professional movers and modern moving vans and can offer you an incredible amount of help any day of the week. Large boxes and heavy furniture can even be moved with ease, along with antique pieces and specialist items. Our professional services can even cover piano moving and commercial requirements, leaving you with nothing to worry about other than the packing!

• Same-day service available seven days a week.
• Competitive packages suitable for personal customers and commercial outlets
• Professional movers who are friendly and helpful
• Specialist moving services for a wide range of items

Remember that with our help, you won't have to do a thing; our man and van team will lift and load all of your boxes and furniture onto the van before driving it on to its final destination. So, if you live in the N1 or EC1 districts pick up the phone and dial 020 8746 4330 now!
Your One-Stop Shop For Removals In Islington
Our firm is undoubtedly the top removals firm in Islington with modern moving facilities and an excellent team of movers. With everything you need under one roof, we really are your one-stop shop for anything removals related. So, if you want to make sure that your house or office removal isn't a disaster, make sure you get some help from the professionals! Our team works throughout N1 and know exactly what to do to make your move a success! When you hire our removals services you are also guaranteed to receive an outstanding level of service which includes all of the below and a great deal more;

• All-inclusive options, which can include your packaging and packing
• Large moving vans and a professional van driver
• Expert removal men who can move anything in NW1 ASAP
• Excellent planning from start to finish

When you hire one of our local services you are also guaranteed to receive a great added value service. Comprehensive moving checklists are provided to help you with your planning, while quality packing materials can be bought from our local office. Excellent additional services can also be hired via our friendly customer services office where our team are available to speak to seven days a week.
Don't Stress-Out When You Can Use Our Man with Van Services In Islington Instead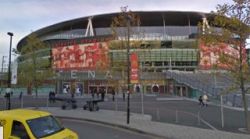 If you've been thinking about hiring a van or carrying out multiple moving trips in the Islington area then you may be intrigued to hear more about our local man with van services. Designed to help you with out with all sorts of small moving requirements, our man with van services can be a great source of support. Why worry about driving a removals van or carrying your heavy furniture alone, when you can call our man with van team instead! Our team are available to hire at short notice or well in advance and can work anywhere in N1 ASAP! Remember that because our team are professional movers they're always well prepared and know exactly what they're doing.

• Professional team who lift, drive and unload for you
• Well-prepared movers who know exactly what they're doing
• Flexible services that can be used in a wide range of circumstances
• Competitive prices that offer great value for money

If you're concerned about how much our professional man and van services might cost then there really is no need. Our services are offered at competitive prices, making them a cost-effective option in the EC1 district. To see for yourself, call 020 8746 4330 now! Our customer services team can give you a free quote over the phone and are guaranteed to offer you some of the best prices in town.
Practical Storage Facilities In Islington
Do you need to clear out your garage, spare room or attic? Then we may be able to help! Our firm has an incredible range of storage facilities located in the heart of Islington that can store all sorts of household junk and furniture for as long as you need. With great low-cost rates and no hidden costs, we can even guarantee you an unbelievably good deal! Don't leave everything piling up in your damp attic when you can put them into one of our storage rooms. Our units are clean and well-maintained and can help you to keep your personal items safe.

• Clean and well-maintained storage facilities in the N1 area
• Excellent security systems
• Flexible access to your private storage unit
• Competitive trade rates

Our storage facilities are also popular with businesses in the local NW1 area as they offer 24 hour access and excellent security systems. So, if you have a lock-up that's in need of an upgrade, you may want to get a competitive quote from us instead! Our units can be accessed 24/7 and are 100% secure. If you have excess stock or machinery which you need to store, don't think twice about giving us a call. Our facilities are available at competitive trade rates and can be a cost effective way of keeping your items safe. Call 020 8746 4330 now and get a discount!
Professional Packing Services for Businesses In Islington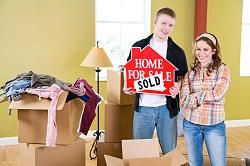 Are you organising a business relocation in N1? Then you may be interested to hear more about our new packing services. Designed to help you minimise any unnecessary disruption, our packing services can be a real source of support. If you need to organise a move in Islington, N1 but don't know where to start, pick up the phone and call 020 8746 4330 now. Our expert packers can help you to come up with a personalised action plan that takes into consideration your daily business operations. With our help we can guarantee minimal disruption to your sales and income.

• Professional packing services
• Personalised action plans to minimise the disruption to your business services
• Flexible working hours, including evenings and weekends
• Expert removals team who are fully-trained packers

Our services are also available to hire during flexible periods of time, with our packers being able to visit after hours. If you want to make sure that your move is completely stress-free, why don't you see what plans we have up our sleeves! When you hire our services we can guarantee you the help of our expert removals team who will always do everything they can to give you the support you need. With many years of experience, our team are master packers who can protect, box and wrap up all of your items ASAP!