Kennington'S MAN AND VAN
Excellent Removal Services at Your Disposal
Use Our Man and Van Team In Kennington To Move Home Easily
If you are looking to move house in the SE11 area but don't have a lot of furniture, you may consider trying to move yourself. However, as many who have tried this will know, it is a laborious and stressful process. That is why you should rely on a man and van service to take care of everything for you. Our reliable and trustworthy man and van team will make sure that you don't have to worry about loading and driving an unfamiliar van through the busy streets of London. You will discover many reasons why you should trust our company with your man and van services.

● We can accommodate all your moving needs
● Reliable and punctual service
● Vans of various sizes to suit your removal
● Trained, professional movers willing to help

Our company covers the whole of Kennington, so no matter where you need to go, we can move you there with speed and efficiency. Hiring a removal company isn't expensive, so call 020 8746 4330 now and we will talk you through our range of affordable services available in the SE1 area. Give us a try and we can give you the flexibility to arrange everything around your busy schedule.
A Removals Company In Kennington That Won't Let You Down
With all the preparation involved in moving home or office, the day itself is a stressful time. You want to get the job done quickly and effectively so you can start the long task of unpacking in your new address. That's why you need to hire a professional removals company with many years' experience to help make the day go without a hitch. Our removals teams can move you all over Kennington without a fuss. We are highly motivated to do the best job we can for our customers and this shows in the work we do. We have vans to suit any removals job and all are well maintained with GPS systems to ensure reliability and punctuality wherever you are in SE11.

● Professionally trained removals teams
● The best prices
● Prompt and reliable service
● Available to help with any queries
● Flexible arrangements to suit you

If you need to move anywhere in the SE1 or surrounding areas, we have moving teams available to help. Our company has been in business for a long time, and we have dealt with many different types of removals. That is why we are confident we can give you a great, stress-free service at the best price. Speak to one of our friendly team today to get a quote.
Call Our Man with Van Services In Kennington For Your Removal Needs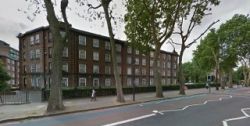 Sometimes you need the reliability of an experienced company with the efficiency of a man with van service. If you are looking to move anywhere in SE1 and need a fast professional company, we have just what you need. We have teams that cover throughout the SE11 area and have a range of fully serviced vehicles ready to meet your needs. Our expertise means that we can complete your move with no stress and no delay. You can call us on 020 8746 4330 today to discuss your needs and book a man with van team when you need to. We can arrange everything around you so there is no need to worry about anything. If you are using our packing service as well, then the whole process will be a smooth transition from one stage to the next.

● Fast and reliable service
● Modern vans with GPS systems
● Experienced staff who are happy to help
● Competitive prices

We can guarantee that you will be pleased with our service and you will be happy to recommend us to your friends. This is because we have the knowledge of a company that has been in business for many years, but we still care about our customers. If you are moving in Kennington, why not rely on our man with van service to do it right.
Storage Solutions In Kennington To Keep Your Things Safe And Secure
Choosing the right storage for your belongings is something that needs to be considered carefully. It is important to choose a facility that offers a competitive price, but still has all the modern systems in place to keep your valuable property secure. We offer a range of modern storage spaces covering Kennington that can be tailored to meet all your requirements. Our spacious units offer the security that you can rely on, whether you are using them for the long or short term. If you are looking for storage in the SE11 region you can call us now 020 8746 4330 and speak to one of our team. They will guide you through the whole process to ensure that you pick the right unit for the items you are storing. They can also help you to pack your property in the storage unit in the right way, this will ensure that your things don't get damaged or spoiled.

● Secure storage
● State of the art facilities
● Dependable 24 hour security
● Clear and coherent pricing
● Professional advice and guidance

We know how important it is to keep your property safe. There are things that cannot be replaced or repaired, and need to be treated with care. We understand because we have experience in the business and a professional staff who you can trust to give the best service. That's why our units are covered by 24 hour manned security for your peace of mind. If you are looking for storage solutions throughout the SE1 area, give our team a call. They will be happy to help you with any questions, and discuss the facilities we provide.
Get Your Packing Materials from Us, the Best Deals In Kennington
Anyone who has moved house will know that you need to make sure all your belongings are packed safely and securely. You need to have the correct packing materials available to do the job properly. We provide only the highest quality packaging so that no matter what size or shape, it will be protected from damage. Our team in SE1 can supply cardboard boxes, string, and wrapping, that is tough and durable. If you are finding time to pack difficult, we can also offer a packing service to do the work for you. This gives you more time to concentrate on other things, knowing that we will do a good job on your behalf. We have a lot of experience in dealing with items of varying sizes and weights. This means that we can deal with the whole process in one reliable service.

● Top quality products
● Items packed with care
● Efficient and reliable services at low prices
● No job too big or small

No matter where you are, we have teams that can help you. Our company operates in Kennington and throughout the SE11 areas. Give us a call 020 8746 4330 today and speak to our team who will be happy to discuss all the different packing materials and packing services we offer. You can trust us to handle everything from start to finish in a comprehensive and professional manner. Call today and get a free quote!