Kentish Town'S MAN AND VAN
Affordable Removal Services Now! Find Out More Here!
Get A Great Deal On Man and Van Removals In Kentish Town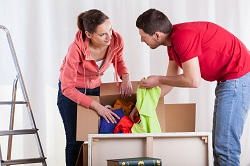 Are you looking to move house in an around NW5? If you are, don't succumb to the thought that you can do it all on your own. Even if you manage to get someone to help you, they may have to cancel or leave early. All this will add to the stress of your move, and make things much more difficult. What you need is a company that can offer you a reliable and affordable man and van removal service. We have an experienced man and van team that covers all of the Kentish Town area. We will be there when we say we will, and stay until the job is done. We guarantee that you will be happy with the removals service we provide.

● Modern, spacious moving vans
● No hidden fees
● Flexible approach and low prices
● Fast and efficient removals

Our new fleet of vans are regularly maintained and fully serviced for punctuality and peace of mind. We offer many other services as well including packing and storage, so why don't you give us a call 020 8746 4330 now and see what we can do for you. Our man and van teams in the NW1 area will do a professional job and you can arrive at your new home stress free and ready to get started on the unpacking.
Fast and Efficient Removals In Kentish Town
Why go to all the trouble of organising a home removal yourself when it can be done for you. You won't have to hire a van, load all your furniture, or drive an unfamiliar vehicle to the other house. Moving office furniture can be even more difficult and will take time away from running your business. All of this can be handled for you however when you hire a reputable removals company in NW5 area, such as ours. We take the pain out of moving your home or office by doing all the hard work for you. We have dedicated removals teams who are reliable and experienced. They can deal with any items, big or small, in a professional way. We cover areas all over Kentish Town and NW1 district, so wherever you are, we can be there when you need us.

● Stress free removals
● Professional team of movers
● Help and advice when you need it
● Competitive prices

There is no reason to risk injury to yourself or damage to your property when you can rely on a reputable removals company to move for you. Our teams will offer all the help and advice you need to make everything run smoothly. We have a regularly maintained range of vehicles in various sizes to accommodate any size move. Why don't you put our service to the test, and call us for more information? You will wonder why you ever considered moving home on your own.
Hire A Man with Van For Your Removals In Kentish Town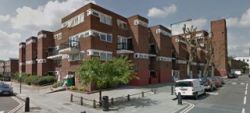 Most people at some point will need to move furniture or other things from one place to another. Whether it's moving things into storage, or to another house, the logistics are time consuming and stressful. Our top class man with van removals teams in NW5 are designed to make the whole process stress free and efficient. We want to do the best job we can for our customers, so we offer a flexible removals package that can incorporate all aspects of your move should you desire. We have a fully serviced fleet of modern vans that can accommodate any size of removal. If you are in the Kentish Town area and are looking for a man with van service, call 020 8746 4330 now and we will give you more information and a free quote.

● First class removal service
● Fast and Professional
● Helpful and experienced drivers
● Satisfaction a guarantee

Rely on us to complete your move in the best way possible. This is because we will discuss all the aspects of the move before the day arrives. That means you will know exactly what is going to happen and when. We have been in business for a long time, and we pride ourselves on the quality of the service we provide. Our company offers clear, competitive pricing with no hidden fees, so you know exactly what the cost will be. We cover all over NW1 area, hire us for your man with van removals now.
Why We Have The Best Storage Units In Kentish Town
There are times when you may require to keep things in storage for a period of time. You may be downsizing your home or you may have had to clear a house ready to be sold. You may have a collection that is becoming too big to stay in your house, but you don't want to let it go. Whatever the reason, the storage you choose is very important. When you hire storage from us we will make sure that you are given all the options available and given the best advice. We will assess the items you will be storing and offer our advice as to the best facilities. Our units all over the NW5 region are modern, with the latest technology to ensure the safety and security of your property. We are sure that you will find our storage clean and spacious.

● 24 hour manned security for peace of mind
● Help available when you need it
● Flexible storage options available
● Competitive and transparent prices

We have storage options available all over Kentish Town in various sizes so we can accommodate whatever you need to store. If you are looking for a spacious storage unit in NW1 at a competitive price, we are the obvious choice. For more information and a free quote, why not give our team a call on 020 8746 4330 now and we can discuss your needs.
Speak To Us about All Your Packing Needs In Kentish Town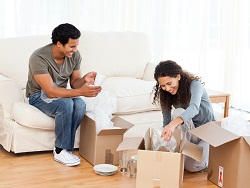 Packing your belongings is of course, an important part of the removals process. Unfortunately, not everyone packs their items in the correct way. This leads to things getting damaged or even lost which is both expensive and upsetting. We have high quality packing materials available all over NW5 including boxes, tape and wrapping that will keep your items safe and secure. Durability is key, and they will protect your most precious items during their journey. Of course, you may discover that you simply don't have enough time to pack everything. For just this reason, we also offer a packing service that will provide the materials and pack them for you as well. This is the perfect solution for those who have busy lives and can't to do it themselves. Our company has a lot of experience in the removals and packing business, this means we can always come up with a solution to fit any situation.

● High Quality packing materials
● Packing service available
● One stop removals solution
● Help and advice available

Why not use our packing service in the NW5 area as part of your removals to give you a stress free process from beginning to end. You can concentrate on other important things while we move your home safely and professionally. Our team are ready to help you with anything you need, just call 020 8746 4330 today and you won't be disappointed. Get your discount now!