Kingston upon Thames'S MAN AND VAN
Get the Best Offer In Kingston Upon Thames, KT1
Save Time and Money with Our Man and Van Removals In Kingston Upon Thames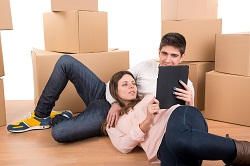 Deciding which man and van removals company to use can sometimes be a bit of a lottery. You are looking for a company that will make sure your belongings are going to be transported safely and efficiently to your new house. With us, there is no need to worry, because we have a wealth of experience in the removals business and we understand our customer's needs. Our man and van teams in KT1 are fast and efficient, but they always keep your things safe. We use modern vans with the latest GPS systems and security to make sure that we are punctual and reliable. If you are looking for man and van hire in Kingston upon Thames, then we are the perfect solution.

● Fast and efficient service service
● Competitive price structure
● No hidden fees
● Help and advice when you need it
● The latest technology

You can rely on our man and van teams because they have your happiness in mind. We can offer a range of removal options throughout KT2 to suit your needs and your budget. We also have a simple price range that never includes hidden fees or extras. All you need to do is to call 020 8746 4330 now and we will arrange everything.
Book Your Removals with Us For A Great Service In The Kingston Upon Thames
When organising your home or office move, you want to look for an option that will allow you to continue with your business or home life, but won't break the bank. You may think that removal companies are expensive, but that isn't the case. Why not talk to us about all the options we have to offer in the KT2 area. Regardless of how much you need to move, our dedicated removals teams are able to transport all your belongings quickly and easily. We have affordable payment options that never have hidden fees or extras, and you will be guaranteed a stress free service with us helping you every step of the way. We have a modern fleet of vans that are regularly serviced and maintained so that we never let anyone down. There is no need to worry about your removals when you put your trust in us. We have removals services in the Kingston upon Thames area, so why not give us a call and let us discuss your requirements.

● Reliable and punctual removals
● Stress free service
● Help and support always at hand
● Experienced professional teams

With today's hectic lives, you don't want to tackle moving yourself. You want to be able to concentrate on other things while it is all handled for you. We can do that with our expert advice and service that is tailored to you. We cover all over the KT1 area so call 020 8746 4330 today and speak to one of our team. They can arrange all the details of the move before the big day so that you know exactly what will happen.
Our Man with Van Removals In Kingston Upon Thames Are There To Solve Your Removal Problems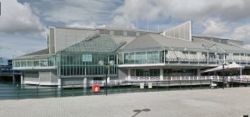 If you are looking for a removals solution to move your home or office, then you should look no further than our man with van removals. We cover all of Kingston upon Thames, and our vans have the latest GPS systems to navigate your belongings to the right place. It doesn't matter how much you need to move, or where you are in the KT1 region, our man with van teams are designed to work with loads of any size. We have a variety of flexible options that we can employ to really give you that individual service. There is no need to get stressed about moving, just rely on us to see you through. We can also give you a truly one stop experience if you use one of our packing, moving and storage packages.

● Reliable teams with lots of experience
● A fully serviced fleet or modern vans
● A range of solutions to choose from
● Simple and effective

Our company has been in the removals business for many years and we pride ourselves on giving you the best top quality service we can. We can help you with every aspect, and help you to plan the move to the finest details. Why not speak to us on 020 8746 4330 and see what our team in the KT2 area can do for you. They will give you a free quote on our man with van options and all our companies' services. Call us today and get a discount!
Simple and Affordable Storage In Kingston Upon Thames
There are times when you need to store things for later use. It may be that you are downsizing your home, or maybe you are someone who collects things and wants to keep them safe because you have no room for them at home. Whatever it may be, we have affordable storage units in the Kingston upon Thames area that are going to be just what you need. If you aren't sure what type or size you need, we can help with that, too. Our experienced storage teams throughout KT1 are on hand to guide you through the process. They can advise on the best facilities for your items, and they can help with stacking the items in a way that will minimise damage and maximise air flow.

● Units of various sizes
● Affordable Prices
● Manned security 24/7
● Helpful advice

With our safe and secure storage units, you will never need to worry about your belongings. We have state-of-the-art technology in all our warehouses all over the KT2 region, and manned security to give you peace of mind. Our staff will be there to answer all your questions and provide you with all the details you require. There are no hidden fees or extras with us, just an open, honest service that we are very proud of.
Try Our High Quality Packing Materials Supplied In Kingston Upon Thames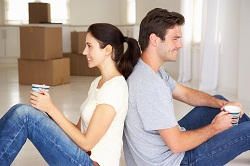 As part of our complete removals service, you can get your packaging materials supplied from us. We supply high quality, durable packaging including boxes, tape and plastic wrapping all over KT1. It is perfect for wrapping fragile items and is strong enough to cope with the rigors of transit. If you find that you don't have the time to complete the packing, we can help with that. We offer a packing service that will organise and pack everything easily and conveniently. You can then move or store your things knowing that they are safe and secure. We can supply packaging all over Kingston upon Thames and the surrounding area, so there is no need to hunt around.

● High quality packing materials
● Expert packing service
● Transparent pricing
● Professional help and advice

We are confident that you will be happy with our service and our prices. This is because we keep our customers at the forefront of everything that we do. Being able to pack all your belongings or supply the materials you need are just two of the ways we can make the moving experience better. If you would like more information, then please call 020 8746 4330 now and speak to one of our experienced team members. They will be able to give you a free quote for supplies in the KT2 area. Get in touch with us today!