Knightsbridge'S MAN AND VAN
Expert Removals Help In Knightsbridge At Low Prices!
We Have the Best Man and Van Removals In Knightsbridge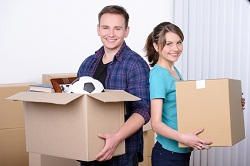 Moving house is a stressful time, and there are lots of things that need organising. That's why we think you don't need the stress of doing things yourself. We believe that you should worry about the rest of the move and leave the removals part to us. We have professional man and van removal teams in the SW1 area that can tackle any eventuality. They are experienced and will help you with every aspect of the move. Our man and van teams in SW3 are ideal if you only have a small amount you need to transport. They are versatile enough to deal with any size thanks to our range of modern vans. Because we cover the whole of Knightsbridge and beyond, there is no need to worry about looking around, we have all you need to make your move go smoothly.

● Fast and efficient man and van teams
● Many years' experience in removals
● Help and advice when you need it
● Competitive prices

Using a man and van removal team in SW7 area doesn't need to be expensive. We have clear prices with no hidden fees, so you can have confidence in us to deliver the best deal. For more information, give our team a call 020 8746 4330 now and discuss your needs. We guarantee you won't be disappointed. Get your discount today!
We Can Cater For All Your Removals Needs In Knightsbridge
Whether you are moving home or office anywhere in the SW1 region, you need a removals company that can provide you with a stress free experience. Not just on moving day itself, but the whole process from start to finish. We think that we can offer that service to our customers because we have the experience of years in the business, to do a good job. We also care about our clients, and this is shown in the way we operate. Our team will discuss every part of the move with you so that when the day arrives, you will have a clear idea of what will happen. We have a modern fleet of vans all over the SW3 area that are fully equipped with the latest GPS systems, and honest prices to suit any budget. We have man and van teams all over Knightsbridge ready and waiting to help you.

● New fully serviced and maintained vans
● No hidden fees or extras
● Punctual and efficient removals
● Flexibility to deal with any job

There is no need to worry about hiring a van and trying to move on your own. We have cost effective removals options that will give you the peace of mind to carry on with your busy schedule. That leaves you free to take care of everything else. Why not consider us for your move in the SW7 and surrounding areas, with our expertise and professionalism, you will be glad you did. Get in touch today!
Top Class Man with Van Removals In Knightsbridge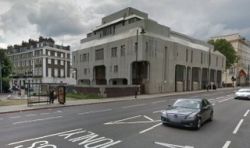 If you have a small amount of furniture or other things that need to be moved in the SW1 area, you might be tempted to do the job yourself. This may seem like the best idea, but in the long run, you will find it very time consuming and a big hassle. Instead of going to all that time and trouble, why not try another option, hire a removal company. Removal companies don't have to cost a lot of money, you can get a great service at very a competitive price when you come to us. When it comes to man with van removals, we have a lot of experience over many years. We can load and unload all your items in a quick, and easy manner that will leave you time to concentrate on other things. We can give you the best deals on your man with van throughout SW3, and we cover the whole of Knightsbridge.

● Flexible man with van arrangements
● Vans of various sizes
● Great customer service
● Experienced teams
● Low prices

We have a fleet of regularly maintained vans that are modern and spacious. They are equipped with GPS to ensure punctuality wherever you are in SW7. Why not call 020 8746 4330 now and speak to one of our friendly team. They will be happy to help you with any questions or queries you may have. They can also discuss pricing and arrange everything around you and your busy schedule. We are sure that you will be pleased with our work and pleased with the price. Call now and get your discount!
Why We Can Provide the Best Storage Options In Knightsbridge
Are you finding it difficult to store all your things at home? Have you downsized and now need somewhere to put the extra furniture? If you do, then you may be looking to move these things into a storage unit. They are perfect for freeing up space in your home, or if you want somewhere to keep things safe. We can help you with one of our modern storage units in the SW1 area. They are designed to keep all of your belongings safe and secure. It doesn't matter how long you want to keep them in storage, all our units offer the latest facilities so that they are kept in the best condition. You can speak to our team who will guide you through the process of selecting the right unit for you.

● Units of various sizes
● Helpful advice always on hand
● Transparent pricing with no hidden extras
● 24/7 manned security for your peace of mind

We think you will be impressed with the safety and security we use in our storage facilities. It is important to us that you have confidence in our service, which is why we try hard with our flexibility. We have other services that you can utilise together with our storage services. You can take advantage of our packing and removals services to give you the complete package. If you want to know more, so give us a call on 020 8746 4330 now and see what we have to offer in the SW1 region and beyond. We can arrange everything to suit you. Call us today!
Great Deals on Packaging and Packing Services In Knightsbridge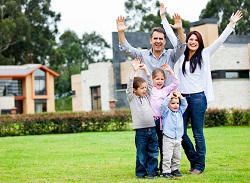 Just like wrapping presents at Christmas, packing for your move can sometimes be difficult. You have to work out how to pack everything in the right way, and what materials you need to wrap them with. Fortunately, we have a wide range of packaging materials available throughout SW1 that we can provide for you to wrap your things securely. You can get boxes, tape and plastic wrapping, all made to a high standard for strength and durability. We can also go one step further and pack the items for you. Our expert packers can offer a great packing service that will wrap and arrange everything neatly and quickly.

● Top quality packaging
● Expert packing service
● One stop packing and removals solutions
● Fast, efficient service and surrounding areas

Unfortunately, we can't wrap your Christmas presents, but we can wrap your items for removals or storage all over SW3. With the other services we provide, you can have a complete package. We cover all over Knightsbridge, so give us a call if you need packing materials or a packing service. We will be happy to give you a free quote on all the services we provide and give you further information. Get in touch now!