Lambeth'S MAN AND VAN
The Best Removal Offers Now In Lambeth!
Get The Best Service In Town When You Hire Our Man And Van Removals In Lambeth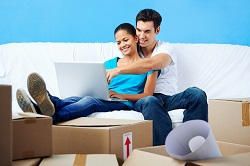 When you are looking to move house, you may consider what options you have. You can do things yourself, but this means you have to hire a van, load everything, drive through the streets of SW9 in an unfamiliar vehicle, and unload at the other end. That sounds very hard work, and then when you are tired, you have to unpack the essential items before you are done. In all, the process of moving house is actually quite intensive, the more experienced you are, the better. This is where we come in with our man and van removals. We are highly experienced and can do the whole thing from beginning to end easily and safely. We can arrange everything beforehand so you know exactly what will happen on the day.

● Professional man and van teams
● Fully equipped vehicles
● No job too big or small
● Help and advice on hand

Our man and van removals throughout SW2 are what you need. We have teams all over Lambeth who can transport your items wherever they need to go safely. They have a fleet of modern, spacious vehicles that have the latest GPS systems on board. This means we can be reliable and punctual, which is exactly what you need. Just pick up the phone and give our team a call 020 8746 4330 now. We will be happy to give you any help and advice you need. Get your free quote today!
You Will Be Assured Of A Professional Service When You Hire Our Removals Teams In Lambeth Now
In today's busy world, people have less time to do the things they need to do. A lot of tasks that people may have done themselves in the past, are becoming more difficult to fit in to a hectic schedule. Moving house is one of those things that is more time consuming than you might think. There have always been removals companies, but things have changed a lot over the years. Companies now need to be more flexible and understanding of their customer's needs. We have been in the removals business for many years, and we pride ourselves on our flexible approach. Pricing is something we are very honest about, you won't find any hidden charges, or extras in our quote. The price you are given is the price you will pay. We have professional staff who are on hand in the Lambeth area to move you anywhere in SW9 and beyond.

● Vans of various sizes
● Competitive pricing for all our services
● Stress free removals
● Options to suit you

We have a fleet of fully serviced vans that are equipped with the latest technology. This ensures that we can always be relied upon to be punctual and dependable wherever you are in the SW2 area. It is because of all these reasons that we are confident you will find our service exactly what you are looking for. So why not put us to the test and see what we can do for you.
Contact Us To Get A Professional And Reliable Man With Van Service In Lambeth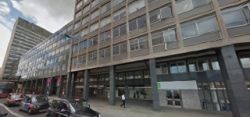 It doesn't matter if you are moving your home or office, you need a company that can help with all the little details to make it run smoothly. It isn't just about moving your furniture from one place to another, it's also about packing advice and even storage. Our company has a wide range of experience in all these areas and has spent a long time helping people just like you. We have a range of flexible options available all over the SW9 region to fit in with what you need. Our experienced man with van teams in SW2 are always happy to help with anything you need to know. Whether you are in Lambeth, or anywhere else, our man with van options can tackle your removal with no problem at all.

● No hidden fees or extras
● Reliable and punctual removal services
● Vans equipped with GPS
● Friendly Customer Service

You can speak to one of our friendly team members who will be happy to guide you through all the options available. They will give you an honest idea of the time and price for the man with van service and discuss any other options you may require. For more information, call 020 8746 4330 today and we will advise you. Get in touch now!
Check Out Our Modern Storage Unit Options In Lambeth Now
Like most people when they move house, you may have taken the opportunity to clear out some unwanted items. It is the best time, but can also bring its own problems. While some of the things you don't need can be recycled or thrown away, there may be others that you don't want to part with. If you don't have the room at home, you may want to consider keeping them in a storage unit where they can be safe. It will give you great flexibility and allow you an additional space for things such as collectables or large furniture. Our modern storage options in Lambeth are spacious and offer the latest technology to keep your items safe and secure. There are units available of various sizes available all over SW2 depending on the amount of things you want to store.

● Various storage unit sizes
● 24/7 manned security for peace of mind
● Fully trained team members
● Help and guidance when you need it

Our staff are very experienced and will be able to help you with choosing which unit is right for you. They can also help when it comes to storing your belongings and the best way to stack them so that they don't get damaged or spoilt. To get more information and to get a free quote about storage and our other services in the SW9 area, speak to us today on 020 8746 4330. Get in touch now!
Order Your High Quality Packing Materials In Lambeth With Us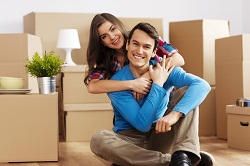 Packing for your move is a very important part of the moving process. How you pack your furniture and precious things is as vital as what materials you use. If you don't do this job right, you can end up with breakages and damage when you get to the new property. Why don't you speak to us and we can help you with all your packing requirements around SW9 and beyond. We have top quality packaging available including boxes, tape and wrapping plastic. They are tough and durable to keep your items secure. We can also offer a packing service if you find that you don't have the time to devote to packing yourself. Our experienced packing team can pack all your items neatly and safely, and make sure everything is ready for your move.

● High quality packaging materials
● Clear pricing with no hidden fees
● Experienced packing staff
● Saves you time and money

We know that you have busy lives and we want to take the stress out of your removals. Because we have the experience and professionalism to deal with any situation, you can be sure we won't let you down. If you want to know more, please give us a call 020 8746 4330 now and speak to one of our friendly team members. They will be happy to give you more information about options in and around the SW4 area. Get your free quote today!