Maida Vale'S MAN AND VAN
Hire Our Expert Removals Help In Maida Vale Today
Make Moving a Breeze With Our Man And Van Services In Maida Vale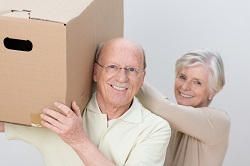 Driving through the streets of W9 district can be frustrating at the best of times, but imagine trying to negotiate the traffic driving a large van. It would be a stressful experience, and one you don't have to put yourself through. If you are thinking of moving in the Maida Vale area, why not enlist the services of a professional man and van company who has years of experience in the business. Hiring a man and van service doesn't have to be expensive either, we have competitive prices that will suit any budget. Our teams of experienced movers throughout W2 are used to dealing with any situation, and can take care of everything quickly and easily.
• Save time and money
• Great range of options available
• Reliable removal teams
• Help and advice when you need it
Our helpful and friendly staff are on hand to give you all the advice you need. They can lead you through the process and tailor the move to suit you. We have a fleet of fully equipped vans with the latest GPS technology so we can be relied upon to be punctual and efficient. Call us now on 020 8746 4330 and speak to one of our team who will be very happy to help you and give you a quote on our man and van services. Get your discount today!
Great Deals In The Maida Vale Area When You Hire Our Removals Services
Moving office involves a lot of hard work, you're not just worrying about the move, but also all the other things involved with transferring your business to your new premises. Why not hire a professional and experienced removals company in the W9 area to deal with the removals side of things for you. That way, you can concentrate on dealing with all the other issues. We think that moving home or office doesn't have to be a chore. That's why we have spent a long time in the business, working to create the best service you will find anywhere. If you need to move in the Maida Vale area, we can accommodate your removal to suit you and your budget.
• Competitive Prices
• No hidden fees
• Reliable and trustworthy
• Always happy to offer help and advice
We have reliable removals teams throughout W2 who are equipped with modern, spacious vans. Our vans are fully serviced and maintained to make sure that we are always punctual and never let you down. We want your experience with our company and staff to be the best you can get, that's why we guarantee you won't be disappointed. Speak to us about our options in and around the W11 area. Call 020 8746 4330 today and get a free quote!
Try Our Bespoke Man with Van Services In Maida Vale For A Fully Flexible Move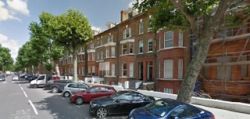 If you are looking to move a small amount of furniture or other items in the Maida Vale area, then we are your best solution. Our man with van services are tailored to suit your needs wherever you are in the W9 region. We have been working in this business for many years, but we have not forgotten how important our customers are. We also have the flexibility to cater for any eventuality or requirement. Our top class service means that we can offer a range of services including storage and packing, to make us the one stop solution for your man with van removals. All you need to do is give our team a call and we will discuss all the options available all over W2.
• Fast and efficient removals
• Services tailored to your needs
• Vans of many sizes available
• Transparent pricing with no hidden extras
• The latest technology used throughout the company
We have a fleet of modern vans that are fully serviced and equipped with GPS systems. This means that we can be relied upon to be punctual and dependable anywhere in the W11 area and beyond. We will also handle your man with van removals safely and efficiently with no time wasted. If you would like more information, please give us a call and speak to one of our friendly staff. They can talk to you about your removals needs today and give you a free quote. Call 020 8746 4330 now!
Save Time and Money By Talking To Us About Our Modern Storage Units In Maida Vale
We have all wrestled with the problem of space in our homes, or rather the lack of it. Sometimes, you don't want to simply throw things away, especially if they are treasured possessions or things you may want to use later. But you need somewhere safe and secure to store them so you can free up space in your home. Our company has a range of modern storage units in Maida Vale and the surrounding areas. We can accommodate any items you may want to store for any length of time. There are a range of unit sizes available to you and different facilities depending on what you are going to store.
• Modern facilities tailored to your needs
• 24 hour manned security for your peace of mind
• Experienced, professional staff
• Help and guidance every step of the way
We are confident that you will find our range of storage units around W2 just what you need to store your items securely. Our experienced staff will help you with every aspect including the best way to pack your storage unit to prevent damage and breakages. Have a chat with our team today to see the storage options we have available in and around W9.
Pack Your Items Safely with Our Range Of High Quality Packing Materials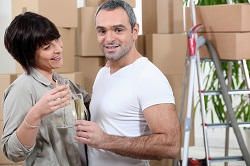 Packing your items for a move or to go into storage is a long process. If you have a busy schedule, it can take you weeks to complete. Packing is one of those tasks that becomes easier with experience and knowledge. Learning to know what things can be packed together and the best materials to use, is the first step to preventing breakages. We have a fantastic range of packing materials available throughout the W9 region that are made to the highest standard. They are perfect for packaging any items, especially delicate thing like glass. We can supply boxes, tape, and plastic wrapping to give you a range of options depending on the item. We also have expert teams all over W2 and beyond who can do all the hard work for you and in a fraction of the time. They will be able to pack everything quickly and safely which will save you a lot of hassle.
• Top Quality Packing Materials
• Always attractive prices
• Expert Packing service available
• Helpful and professional staff
Why worry about packing all your belongings when we can do all the hard work for you. The packing service can be included as part of you removals to make it a seamless process from beginning to end. We have packing services available in the Maida Vale area now, so why not speak to one of our friendly team. If you want more information about services in W11 and further afield, you can call 020 8746 4330 now and have a chat. We can give you a free quote that will be honest and without any hidden extras or fees. It is because of reasons like that, that we are so confident or our ability to give you the best service at the best price. Call us now!