Marylebone'S MAN AND VAN
Hire Our Top Quality Moving Services in Marylebone, W1
Try Our Experienced Man and Van Removal Services in Marylebone Today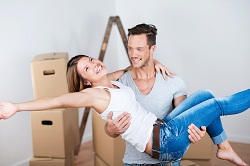 We know that moving house can be one of the most stressful things in your life. Moving so many things over such a distance can seem like a logistical nightmare. This is before you even think about all the other things you need to arrange. Hire us and help will be at hand with all your man and van removal needs anywhere in W1 and beyond. Our dedicated and professional staff are experienced in removals both large and small. Even if you only have a small amount to move, we can deliver you a top class experience at a great price. We have teams all over Marylebone, ready to help you with our man and van services.
• Friendly staff, happy to help
• Punctual and reliable movers
• Options available to suit any budget
• Always available for help and advice
• We cover all areas including W1
We have a range of vans that can cater for any size move, they are all modern and equipped with the latest GPS systems. All our vans are fully serviced to ensure reliability and safety, giving you great peace of mind. Speak to one of our friendly team members today about the man and van options we have available in NW1. You can rely on us to deal with your move in a professional, efficient manner. Call 020 8746 4330 now!
Speak To Us about The Fantastic Deals On Removals In The Marylebone Area
If you are dealing with a home or office move anywhere in W1, why not speak to us about our range of removals services. We can take the stress out of the whole situation with our professional and experienced teams. No job is difficult or complex, and we will be able to give you all the help and advice you need along the way. Our company has been in the removal business for many years and we know how important it is to get things right. That's why we have worked hard to create services that keep our customers in mind by being flexible. We cover Marylebone and surrounding areas, so if you need a home or office move, speak to us.
• No hidden fees or extras
• Punctual and reliable
• A range of modern vans
• Help and advice when needed
• Flexible approach to your removals
Our vans are fully serviced and maintained so that we can be confident we will never let you down. We won't get lost either, as our fleet are equipped with the latest GPS systems. Why not talk to one of our team and let them give you a rundown of our removals services available in NW1 and surrounding areas. They can also give you a free quote on the other services we provide such as packing and storage. Get the best deal now on 020 8746 4330!
Hire Our Man with Van Teams In Marylebone To Save You Time and Money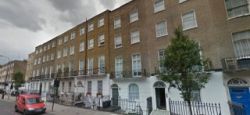 Sometimes when you only have a small amount of things to move, you want to find a company that will be able to adjust to any scale or removal. We have been in business for many years, and we have built up a lot of experience in all types of removals. We can handle all sizes and shapes but we are also aware that sometimes you only need a small man with van solution. That is why we have teams just like that in Marylebone and the all over the NW1 area, to cater for your needs. Our services also include storage and packing options so that we can give you a totally comprehensive service.
• Various new vehicles to choose from
• Fast and reliable work
• Saves you time and money
• Transparent prices at all times
• No job too big or small
Our man with van teams use modern vehicles that are fully serviced and maintained to ensure we are always reliable and punctual. We can save you time and hassle which we know is very important with the busy lives everyone leads. Give us a call and see what man with van options we can provide around W1 and the surrounding areas. Our team will be able to guide you through the process and advise you on the best options.
We Have Great Storage Options in Marylebone To Save You Time And Trouble
Storage is one of those eternal problems that many have a constant battle with. There never seems to be enough room for all the things you need. Maybe you are a collector who no-longer has room for all of your collection at home. Maybe you have inherited things from family members, but don't have the room for them at the moment. Well, we can help you to create more space with our range of storage units in Marylebone. All of our facilities are modern with the latest technology to keep them safe and secure. With units of various sizes and functions, you will be able to find just the right one for you.
• 24/7 manned security to keep your items secure
• Friendly and professional staff, always available
• Facilities all over London
• All the help and advice you need
Whatever you need to store, we are sure that you will find what you need with us. Our removals and packing services throughout W1 are the perfect accompaniment to provide you with a truly one stop solution. They will be happy to advise you on packing your unit to prevent breakages while they are stored. This is also a good idea to help with the circulation of air to help with mould. Call 020 8746 4330 now and discuss our range of storage options with them in NW1 and beyond. They can also give you a quote on our other services such as storage. All our prices are free from hidden extras and fees.
Get All Your Packing Materials from Us For Strength And Quality Guaranteed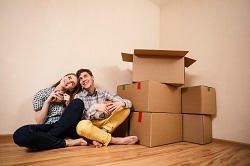 Whether you are moving or storing items, using the correct packing is so important. The type of packing you use will determine how well your items are protected during transit. The last thing you will want is to have broken items when you arrive. We can provide a range of packing materials that will ensure you have the best protection from damage and breakages. We supply high quality boxes, tape and plastic wrapping throughout W1 and the surrounding areas. If you want to make things even easier, however, why not ask us to pack everything for you? We know how busy life gets, so hiring us to pack all your items will save you time. Our expert packers can supply and pack all over Marylebone so call our friendly staff and let us see how we can help you.
• Top quality packing materials
• The best prices available
• Experienced packing services
• Help and guidance along the way
We think you will be very happy with our service. This is because we have been in business for a long time, and we know what our customers expect from us. It is for this reason that we have spent a lot of time creating the flexible services and all in one solutions we have now. You can get a quote from us about options in and around NW1 that is guaranteed not to contain any hidden extras or fees. Get your free quote today! Call 020 8746 4330 now!