Mayfair'S MAN AND VAN
Hire Our Moving Services in Mayfair Today!
Make Your Move Go Smoothly with Our Man and Van Removals In Mayfair, W1K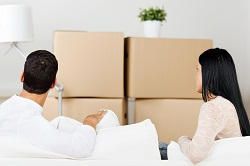 When you are looking for a company that will give you the best service for man and van hire at a competitive price, look no further than us. We have vast experience of dealing with complex removals, but we also understand that you sometimes need a small solution such as man and van to move your things. That's why we have a very flexible approach to our removals, and can tailor your move to suit you perfectly. Our company covers all over the Mayfair area, so we can easily deal with your move with our moving teams. If you are looking for a reliable company to help you, look to us for our man and van removals in W1K and surrounding areas.
• Flexible options on all services
• Experienced teams
• Various van options available
• Competitive pricing structure
You will be glad that you came to us for your removals. Our range of vans are fully serviced and maintained to make us reliable and efficient. They are also equipped with GPS systems so we can be punctual and precise, saving you time. If you would like us to help you, give us a call and we will give you a quote on all our services in and around W1J. Call 020 8746 4330 now and get a discount!
A Great Removals Company in Mayfair That Will Keep You On Track
There is no doubt that moving can be a stressful experience. There is so much you need to do and little time to do it. But don't worry, we can take away all that stress and give you the service you need anywhere in the W1K area and beyond. We are a company that has been in business for many years, so we know what our customers expect from us. We have experienced removals teams that are dedicated to giving you a reliable experience in a quick and efficient way. We have a fleet of fully serviced vans which are equipped with GPS systems to make us reliable and punctual.
• Flexible options available
• No hidden fees
• Help and advice when you need it
• Friendly, professional staff
• Top class service
You can always rely on us to help you with any aspect of your removals. Our staff can give you all the help and advice that you need to make you feel relaxed and reassured. If you are in the W1J area want to hire us for a removals, give us a call for more information and a quote. We can advise you about all the services we offer in the Mayfair area.
Our Man with Van Solutions In Mayfair Are Just What You Need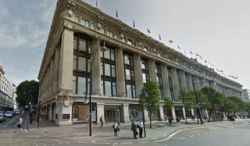 When you only have a small number of things to move, you will be looking for a simple way to move them that won't be expensive. We understand this, and so we have a number of man with van plans all over the W1K area that can be adjusted to suit your requirements. We can arrange the whole thing for you and save you a lot of time. You can then concentrate on all the other things that moving requires. We have been in business for a long time, and so we know that our customers need variable removal options tailored to their individual needs. This includes vans of various sizes for flexibility, and new GPS systems for reliability. It is also reflected in our pricing structure. You will never find any hidden fees or extras in our prices, because we want you to be able to trust our service.

• Reliable and efficient man with van service
• Modern, fully maintained vans
• Safe and secure during transit
• Stress and hassle free process
We know you want to move as quickly and easily as possible, that's why we do our best to make sure your experience is precisely that. We won't let you down or waste time, everything is simple and straightforward. Why don't you give us a call, and speak to one of our friendly team members about our man with van options available in W1J and surrounding areas. They will be able to give you a free quote and let you know about the other services we offer. Call 020 8746 4330 today and get the best deal!
Spacious and Affordable Storage Available In Mayfair Today
When you are moving house, you may decide to have a sort through all your things to see what you no longer want. However, sometimes you may have things you don't want to throw away. You might decide to keep them safe somewhere instead. This is where secure and affordable self-storage comes in. You can keep your item there for as long as you need, safe and sound until you want it. We offer a range of storage unit options all over the W1K area that can be adapted to suit your needs. All are modern, spacious self-storage areas with manned security and experienced staff.
• 24 hour manned security
• Friendly, helpful advice
• Items kept safe and secure at all times
• Competitive pricing structure
Our staff are on hand to help you with any questions you may have. You can choose how big you need the storage unit to be based on the items you are storing. There are also our friendly staff who can help arrange your things in the unit so that you can avoid any damage. For more information, please give us a call and speak to one of our helpful team. They can give you a free quote on options in and around the W1J area, and arrange everything quickly and easily. Call 020 8746 4330 now and get a discount!
Pick Up Your Packing Materials from Us Today In Mayfair and Get A Great Deal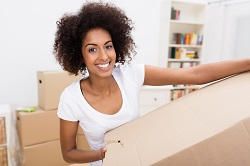 Packing your things ready to move is very important. Unfortunately, this aspect is also the part that causes problems as you need to do things in the right way. Using the right materials is vital to preventing damage to your belongings. We supply high quality materials such as boxes, tape and plastic wrapping. This is just what you need to make your items safe and secure during the move. You can get all your packing supplies from us now, we cover the Mayfair area so there is no need to hunt around. If you don't have the time to spare to do the packing yourself, we can also offer a packing service. We have experienced packing staff that will be able to pack everything quickly and easily anywhere in W1K and the surrounding area. It will help to take the pressure off your schedule and that's something everyone needs.
• High quality, durable materials
• Careful packing service available
• Transparent pricing structure
• Reliable and efficient service

Why not take things easy and let us pack all your items for you. We have many years' experience in the business, so we know the best ways to get everything boxed up and ready to go. If you are also considering using our removals or storage services, you will be getting a one-stop solution that means you don't have to deal with more than one company. If you would like more information, please give us a call now and speak to our friendly team about our packing service. They can also give you a quote on all of our services available in W1J and beyond so you can compare the benefits. Rest assured, our quotes and prices are transparent and free from any hidden fees or extras. Call 020 8746 4330 today to find out more!