Paddington'S MAN AND VAN
Exclusive Offer Today! Contact Us To Find Out More!
Need a Man and Van In Paddington? Look No Further!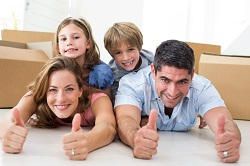 Moving to a new home can cause a lot of problems for both yourself and your family, so why not make it a little easier for everyone by hiring a professional man and van? If you live in Paddington then our removals company can provide you with a dependable, skilled and friendly mover, along with the ideal van for your moving day, so that you can save yourself time and stress. We serve the whole W2 area, so if you live locally then we're just waiting to help you. Our movers will help you with heavy lifting, careful van loading and transportation, because we're one of the best companies in W1! We've worked on hundreds of house moves over the years, and we're the only man and van experts that you need to call if you're moving in or around the NW1 location.
• Top-quality services
• Punctual and prompt
• Competitive and affordable rates
• Flexible working times to suit you
To find out more and to hire us for the easiest and most stress-free move of your life, simply pick up the phone today and get the professional man and van service that you deserve! Call 020 8746 4330 now and say goodbye to your moving day worries, troubles and concerns! Get your free quote now!
We're the Experienced Removals Company That You Need in Paddington
We don't just specialise in house removals. We have the experienced team members that you need for help with office moving, furniture removals and lots, lots more! We're one of the most popular companies in Paddington for a reason, and if you try any of our removals services then you'll soon understand why. Our experience means that your belongings will be in the safest hands in the entire W2 area, whether you have expensive office equipment to move, or heavy furniture. Many people in the W1 postcode region turn to us for affordable rates, dependable moving teams and efficient movers with experience and knowledge, and we can help you with all of your moving day problems. We even have a customer satisfaction guarantee so that you can be sure you'll get the best level of service imaginable.
• Lots of removal services for different purposes
• Experienced and talented movers
• Office moving specialists and furniture moving teams available
• Fast and reliable moving help
If your moving day is causing you stress or worry, get in touch to find out about our fantastic and professional services, which include everything from van hire to finding your ideal movers! Hiring our company couldn't be easier – if you live in NW1 then simply pick up the phone now and give us a call on 020 8746 4330 now! Hiring us is a decision that you won't regret! We offer the lowest price in the whole region!
Your Man with Van in Paddington Is Just a Phone Call Away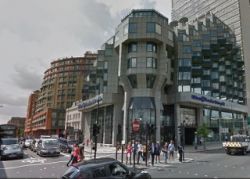 You can ensure that your move to your new home is as easy as possible by hiring a man with van from us. We help lots of people to move within Paddington by providing skilled movers with a passion for removals, alongside a fully-serviced removals van specifically chosen for your belongings. Whether you're moving furniture or just a few boxes, we can help you to find your ideal vehicle and a friendly and professional mover as well. Moving in the W2 area isn't easy, but no matter where you're going you can't go wrong when you hire us. We know how to perform a successful move, and you're guaranteed to be more than impressed with what we can do for you if you live in the W1 location.
• Removal vans in all shapes and sizes
• Regularly maintained and serviced vehicles
• Affordable and experience man with a van teams
• Fragile and heavy items handled with care
Our experts will make sure that your belongings are handled with the upmost care and attention to prevent accidental damage and loss, and with our competitive prices we're sure that you won't find better value for money anywhere else in the NW1! Our man with van service is one of our most popular, and when you hire a man with van from us, you can have the most efficient and speedy moving day of your entire life!
Choose Us for Safe Storage in Paddington
More and more people are choosing to hire self-storage units to make a little more space in their home, or to give them more time when moving to a new house. Our company offers affordable and secure storage in the W1 area, so if you live in Paddington and want reliable solutions to your storing problems, you don't need to look any further! We offer storage units in a variety of sizes, in locations in and around the W2 postcode area that are easy to reach. We have 24/7 surveillance to ensure that your belongings are kept as secure as possible, and we use the best security measures to provide you with top-quality storing help that you'll never need to worry about. All of our units are completely weather-proof, so you won't need to worry about accidental damage, and our flexible rental plans mean that you can hire our units for both short-term and long-term storage.
• Units available in different shapes and sizes
• Completely secure spaces
• Constant surveillance
• Inexpensive and affordable
You can enjoy having more space in your home with our help, and you'll struggle to find a better or more secure company anywhere in the NW1 postcode location! Hiring our company is an excellent way for you to find a secure and flexible solution to your storing worries, so why not call 020 8746 4330 today to find out more? Book now!
Keep Your Belongings in Paddington Safe with Our Packing Materials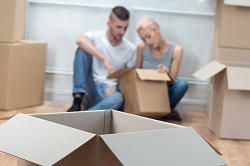 It's easy for items to get broken, damaged or smashed when you move house, and this can become very costly – especially if it's large electrical items, or expensive pieces of technology that have become broken! If you want to keep your items safe then why not invest in some moving boxes, packing materials and other moving day supplies? Our company offers a full range of packing materials that are ideal for protection and proper moving, and we can give you great prices that are some of the best in Paddington! Whether you need a moving box for your flat-screen television or if you want to keep mirrors, china, and other fragile items from breaking in transit, we offer excellent supplies for fantastic prices.
• Everything from foam packing peanuts to boxes available
• High-quality packing supplies
• Boxes available for every item imaginable
• Easy to assemble flat-packed boxes
If you're moving within the W1 or W2 districts then we can help you to keep your belongings safe, and you won't need to worry about accidental damages. We don't want you to suffer from expensive damages when you move, and our removals company has the solution you've been looking for! No matter where in the NW1 area you're moving to, we can help you, so get in touch now to find out more. Get a 30% discount if you call 020 8746 4330 right now!