Putney'S MAN AND VAN
Prices Cut in Half Today! Cal Us Now To Find Out More!
Expert Man and Van in Putney At Low Cost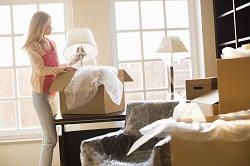 Nobody enjoys moving to a new home, so why not save yourself the stress and hassle by hiring a professional man and van from our company? Our man and van services help dozens of people to move house in the SW18 locate every single week, and we are the best in Putney when it comes to providing reliable and top-quality services. Our experts can and will help you with everything from carrying your furniture to getting it to your new home, and you'll even get a fully serviced removal van that is guaranteed to not let you down. We've been in business for many years, and if you choose our service for your moving day then you can avoid disappointment and get the dependable help that you need for a successful and efficient move.

• Punctual and efficient team members
• Friendly movers with lots of experience
• Removal vehicles of all sizes
• 100% customer satisfaction guarantee
Hiring our man and van services will ensure that you have the smoothest move possible, and you won't believe how competitive our prices are. We service the entire SW15 postcode area, and we're just waiting to help you! If you live in the SW18 locale, call 020 8746 4330 now and get the professional and reliable help that you both need and deserve! Book now the best service in town!
Our Removals Experts in Putney That Won't Let You Down
Our company doesn't just specialise in home moving – we can help you with other services, including professional office removals, furniture removals and lots, lots more! Unlike other companies in Putney, we have lots of experience when it comes to office moving and equipment moving, making us the perfect choice for both your home and business moving needs. Our experts in SW19 will make your move as easy as possible, and you won't need to worry about accidental damages thanks to our experience and knowledge. Moving in any part of the SW18 postcode location has never been this easy, and we're sure our existing customers would agree!

• No hidden fees or charges
• Fast removals
• Flexible service times to suit you
• Incomparable quality of service

When you hire us you'll be getting the best and most professional help in the whole SW15 area, and we're sure that you won't find a better price or a better removals service anywhere else in town. There are dozens of benefits to choosing us for your moving day, and you're going to be more than impressed with the difference that we can make to your move. Avoid wasting your time, and choose our company for the best services in the area. Find out more and hire us for your moving day by calling us today. Call 020 8746 4330 now and you will get a discount! Choosing us is a decision that you won't regret!
Make Your Move in Putney Easy With A Man With Van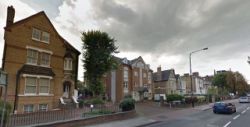 Hiring a man with van from us is the best way for you to move in Putney. Our friendly and talented experts are guaranteed to work quickly and efficiently, whether we'll be moving furniture or loading fragile items into one of our vans. We will supply you with the best van for the job in the SW19 area, and we're sure to have the perfect one for you and your belongings thanks to our extensive selection. You can get an excellent price with our company, and you can see how much money you can save by getting yourself a free no-obligation price quote right away! You won't need to worry about transportation, damages, or accidental injuries when you have our expert movers to help you, so why not hire your ideal man with van today? If you live in SW18 then we can assist you!

• All services guaranteed
• Easy to contact by telephone
• Safe and secure removals
• Careful and deliberate removals of fragile items

No matter what you're moving or where in the SW15 postcode location you might be moving to, there's nothing that our man with van teams won't be able to help you with. There's no job too tough for our specialists, so why not find out what we can do for you? We can save you hours of your precious time, so that all you'll need to do is get settled into your new home!
We Can Help You with Storage In Putney
Self-storage is an increasingly popular way for you to make more room in your home, or even if you're moving to a new property. We offer high-quality secure storage solutions in Putney that won't break the bank, and we can store your items for as long as you might need us too! Our units are available in lots of different sizes, so we can help you whether you're storing furniture and other large items in the SW15 area, or just a few boxes. All of our storage units are completely secure and weather-proof, so you won't need to worry about theft or weather damage when you hire our company. We're sure that, like our other customers, you'll be more than impressed with our services!

• 24/7 surveillance
• State-of-art cameras and security equipment
• Flexible rental plans
• Easy to access whenever you need to
Our agency is one of the most highly-regarded for secure and reliable storage in the entire SW15 postcode region, and we can help you to get more room in your life. Many people choose our units for short-term and long-term storing solutions, so if you need someone to store your belongings and if you're in the SW19 area, we're just a phone call away! We can help you because we're one of the best companies in town, and no matter what you might need, you're sure to be able to find the right solution with our company! Get in touch on 020 8746 4330 today and book one of our services!
Quality Packing Materials for Moving in Putney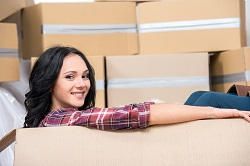 Everyone knows how easy it is for things to get broken when you move, but fixing or replacing damaged items can be expensive – especially if it's your television or computer! You can avoid accidental damages by choosing us for your packing materials. Our removals company in Putney can offer you a wide range of supplies, from moving boxes to padding, to ensure that your belongings are kept safe, no matter where in the SW15 area you're moving to! We have cheap prices for our durable and resistant packing materials and supplies, and investing in our boxes and materials is a great way for you to avoid accidents happening.

• Lots of supplies to choose from
• Recyclable materials available
• Strong and guaranteed moving supplies
• Cheap and competitive prices

Keep your belongings as safe as possible for your move in SW19, and you won't need to worry about paying for expensive repairs. Investing in moving supplies and proper packing materials can make your move much easier, and will give you the peace of mind that you need – especially if you have lots of fragile or expensive items! If you're moving within SW18 then we're the only firm that you need to call. To find out more information about our available packing services and prices, simply pick up the phone and call 020 8746 4330 today. Hire the best moving services imaginable right now!