Richmond upon Thames'S MAN AND VAN
Get In Touch Now! The Offer Expires
Hire Your Man and Van in Richmond upon Thames Now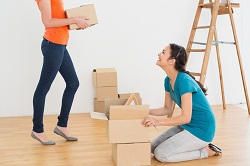 Moving to a new home can be incredibly stressful, and there are a lot of jobs that can easily go wrong for both you and your family. If you choose to hire a man and van for your move in Richmond upon Thames then our company is the only one that you need to call. We offer professional and affordable man and van services in the TW10 postcode region, providing you with a skilled and friendly mover, along with a regularly serviced and reliable vehicle. We'll work quickly and efficiently to help you on moving day, and you won't be disappointed in what we have to offer.

• Competitive prices
• Movers experienced with heavy lifting
• Careful moving for fragile items
• Guaranteed services
Our team are waiting to help you with everything from moving your furniture to loading up the van in a secure and careful way, protecting your belongings from accidental damages or breakages. Not only can we save you hours of time and effort, but lots of stress and worry as well! We serve the whole TW9 area, so if you're moving locally why not give us a call today? Call 020 8746 4330 now to find out more information and to hire us to help you on your moving day. Book your man and van at the lowest price possible now!
Removals Are Easy With Our Movers in Richmond Upon Thames
Our firm is one of the most popular in Richmond upon Thames when it comes to moving house, but did you know that we also specialise in a whole host of other removals services? Our movers can help you with furniture moving, office moving, and lots of other professional and reliable services, so no matter whether you're moving for business or for your personal life, we can help you. We make sure that all of our movers have the relevant training and experience necessary to help you with whatever removals service you're looking for, and with our dedication to customer service and satisfaction you won't need to worry about moving ever again!

• Experience with moving office equipment
• 100% customer satisfaction guarantee
• Flexible service times
• Fast and reliable services
Whether you're moving to a new home or a new office, we are the best in the whole TW9 area when it comes to providing top-quality moving services, and we promise not to let you down on quality or dependability. If you live in the TW10 postcode region then we're just waiting to give you the help that you need for stress-free removals, no matter what you might be needing to transport! Hiring us is a decision that you won't regret, so contact us today by calling 020 8746 4330 to find out more! Get 30% discount today!
Professional Man with Van Hire In Richmond Upon Thames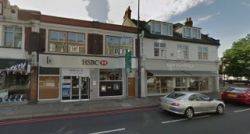 Hiring a man with van from us will ensure that you have the smoothest moving day imaginable, and since moving is one of the most stressful things a person can do, why not do what you can to avoid the pressure? Our company is the only one in Richmond upon Thames that's completely dedicated to providing services of the highest quality, and we can guarantee that we'll never disappoint you. When you hire our man with van service, you can get the helping hand that you need when it comes to moving furniture, caring for fragile items or manoeuvring up and down staircases, ensuring that your move isn't just free from stress and hassle, but is completely quickly and efficiently too.

• Free price quotes with no obligation necessary
• Easy to contact by telephone
• Seven days a week services
• Professional moving help
• Same-day service
If you're moving in the TW9 area then why not join the hundreds of people that have already benefitted from our man with van hire services? We're one of the number one companies in the whole TW10 postcode area because of the difference that we can make to your moving day, and we're sure that you'll be more than impressed with what we can do for you. You're just a phone call away from the help that you deserve, so why hire anyone else when you can get the best services imaginable from our company! Book now on 020 8746 4330!
Secure Storage Solutions in Richmond Upon Thames
We're one of the greatest moving companies in Richmond upon Thames because of our many years of experience, but did you know that we can also help you with your storage problems? Whether your home is become cluttered and crowded, or if you need a temporary storing space when you move, we have the ideal solution for you. We offer competitive and affordable prices for our highly secure and safe self-storage units. Available in many different sizes suitable for lots of different purposes, we're easily able to store whatever you might need us to, and we even have flexible rental plans too!

• 24/7 surveillance
• Top security measures
• Easily accessible
• Short-term and long-term rental available
• Lowest prices
No matter what you might need your storage unit for, our company has the answer that you need. Our storage units are completely secure to protect your belongings from both theft and adverse weather conditions, meaning that you won't ever need to worry about the safety of your items. No matter where in the TW9 area you might live, our units are easy to travel to whether you need storing help for your home or for your office, and our complex benefits from state of the art security equipment and cameras. Keep your home in the TW10 postcode region free from clutter with our storage units today!
Affordable Packing Materials and Services In Richmond Upon Thames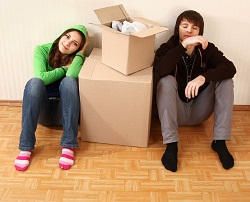 If you invest in the right packing materials then you can avoid accidental damages and breakages occurring on your moving day. Although second-hand boxes can often be sourced for free, they might not have the durability to hold your heavier items, and what about padding out your boxes to protect your fragile items? From television boxes to foam packing peanuts, our company has everything that you need to securely pack your belongings for your move in Richmond upon Thames. We're the only removal service provider in the TW9 area that can give you high-quality packing materials without the hefty price tag, so get yourself a little peace of mind by ensuring that you have the ideal packing materials for the job.

• A complete range of supplies for both office moving and house moving
• Recyclable materials available
• Eco-friendly moving boxes
• Affordable packing services

If your items break on moving day because of cheap boxes or insufficient padding then you could end up having to pay hundreds of pounds for replacements or repairs, and nobody wants to deal with extra costs like these! Choose the best services in the entire TW10 area with our company, and you won't need to worry about this happening when you move. We have just what you need to keep your belongings safe on moving day, so why hesitate? Contact us now to find out more about our prices and our exciting offers – call 020 8746 4330 today!