Roehampton'S MAN AND VAN
Expert Removals Help at Low Prices In Roehampton, SW15
Find Your Man and Van In Roehampton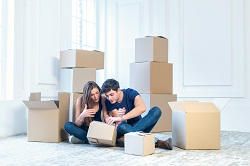 No matter how much effort you put into planning your moving day, things are bound to go wrong if you don't have a lot of moving experience. Our company helps lots of people moving in Roehampton with our professional and reliable man and van services, providing top-quality services to save you time and stress. Our movers will be on-hand to assist you with moving heavy appliances, carrying furniture, dealing with fragile items and we'll even load up one of our fantastic vehicles quickly and efficiently. You'll get great value for money with us, and you won't believe what a difference we can make to your house move. If you live in the SW13 postcode area, then we're available to help you right now!

• Customer satisfaction guaranteed
• Low and competitive prices
• Friendly and experienced movers
• Regularly serviced removal vehicles

Many people living in the SW14 area choose our man and van for our reliability, and with our years of experience you won't be let down, because we're the best removals firm in the whole SW15 region! Make sure that you and your family have the easiest moving day of your life – contact our teams today by picking up the phone and calling 020 8746 4330! You won't regret hiring us for your moving day! Book your man and van hire now!
Get Professional Removals Help In Roehampton
Removals can naturally cause you a lot of stress, and if you're feeling the pressures of your office move, or if you have concerns about moving your furniture, our company is the only one in Roehampton that you need to call! We don't just excel when it comes to home removals, but we can also help you move to your new office, handle your furniture moving and lots of other professional services, too! We serve the entire SW14 postcode area, making us a great choice for you, and with our efficient and dedicated movers, you can be sure that your belongings are in the safest hands possible!

• Lots of services to choose from
• Experienced equipment movers
• Working times to suit your schedule
• Services available seven days a week
If you're moving in the SW14 area then we're just waiting to help you. When you hire our services, you're guaranteed to get the high-quality help that you deserve, and you can also enjoy our cheap rates, too! We're one of the top companies within the SW15 postcode for lots of reasons, and if your removals worries are getting you down, why not give us a call to see how we can help you? Call 020 8746 4330 today to find out more information and to hire us for easy and speedy office moves, furniture moves and more! Get the best deal now!
Hire A Dependable Man With Van In Roehampton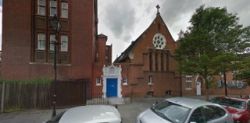 Looking to hire a trustworthy man with van in Roehampton? Call us now and we'll ensure that you not only get the help of a committed and efficient mover, but that you also have the ideal removal van for your needs! Whether you're moving furniture to your new home, or just a few boxes, we're sure to have the perfect van for your needs, and you won't need to worry about fitting everything into an unsuitable or unsafe van. You'll love how helpful and skilful all of our trained movers are, and we're ready to help you with even the most awkward of furniture removals, or heavy lifting. Hire the greatest man with van services in the whole SW13 area – only with our company!

• Free price quotes available with no obligation necessary
• Speedy services
• Care taken with fragile items
• Easy to contact by phone, seven days a week

Moving in the SW14 postcode region doesn't have to be a nightmare – you're just a phone-call away from getting the professional help that you need, and we're available to advise you on our services and prices right now. Make sure that you're calm and prepared for your move by hiring the best man with van services available, and ensure that your move within the SW15 region couldn't be easier!
Affordable Storage Solutions In Roehampton For You
It can be difficult for all of your belongings to be moved in just one day, especially if you're moving outside of the Roehampton area. If you're moving and need a place to securely and safely store your items, then why not give our company a call? We offer highly secure and reliable storage solutions in the SW14 postal area, and with so many units to choose from, finding your ideal one won't be a problem! We can store your items with our long-term and short-term rental agreements, and you can enjoy moving at your own pace, or even benefit from having more room in your home! Having a place to store your items can make a big difference to your life, and if you don't believe us just ask our satisfied customers!

• High-tech security solutions
• 24/7 surveillance
• Sealed storage units to protect from water damage and adverse weather
• Easy to access whenever you need to
Our storage units are firm favourite with customers in the SW15 area, and we offer completely flexible agreements to suit your needs. Our larger spaces are suitable for storing everything from furniture to office equipment, and with our fantastic security measures you'll never need to worry about the safety of your belongings. For affordable and reliable self-storage in the SW14 area, you don't need to look any further! Our teams are waiting to take your call, so get the storing help that you need by calling us today! Book now on 020 8746 4330!
Moving In Roehampton? Choose Packing Materials From Us!
If you don't move your belongings using the correct packing materials, then you might end up having to pay for expensive repairs and replacements. Moving can be expensive, which is why most people try to scrimp and save when it comes to buying packing materials, but this can be a big problem if your boxes break, or if you haven't used enough padding. You can make sure that your belongings are as safe as possible when you move by choosing our company in Roehampton, SW14 for your moving supplies! We have a large selection of supplies available, and everything that we have for you is completely durable, tough and able to hold a lot of weight! Our foam padding supplies are perfect to keep your fragile items safe, while our boxes will ensure that nothing breaks when you move.
• Affordable moving solutions
• Eco-friendly supplies available
• Recyclable boxes
• Packing Services guaranteed
You can be sure that your move to the SW13 area is as smooth as possible by investing in the right supplies. From television boxes to wardrobe boxes, and from foam padding to bubble wrap, there's nothing that we won't be able to supply you with. Keeping your items protected in transit should be a priority for your move, so make sure you have the help of one of the best companies in the SW15 area, and get in touch with our company right away. Book our packing services now on 020 8746 4330!