Shoreditch'S MAN AND VAN
Expert Removal Services Today! Money Back Guarantee!
Reliable Man and Van Hire In Shoreditch, N1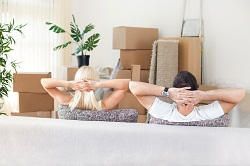 If you're moving within Shoreditch then you can benefit from our professional and dependable man and van hire services. We offer top-quality moving services to help you with: heavy lifting, furniture removals, transportation, van-loading and more, so that you can keep calm and avoid stress on moving day! You can get great prices for our professional services, and since we serve the entire N1 area, we're sure to be able to help you! We're one of the most popular companies for man and van hire in the whole E1 locale, and if you live nearby then you won't find a more reliable or more professional service in town!
• No hidden fees or costs
• Competitive and affordable rates
• 100% customer satisfaction guarantee
• Lots of removal vans available
We'll save you time, stress and effort when you move, ensuring that you have the easiest moving day of your life. Our friendly movers have the experience needed to deliver the exceptional service that you deserve, and you won't be disappointed with what we have to offer! To find out more information about our man and van hire service, our other services, or to learn about our prices and great offers, simply pick up the phone and call 020 8746 4330 now!
Hire Our Shoreditch Removals Experts
Moving isn't easy, and if it's a new office building that you're moving to, or if you're looking for furniture removals experts, our company in Shoreditch is the only one that you need to call! We offer some of the best and most dependable removals services in the whole N1 area, and we're able to help you with everything from home removals to office relocations, so that you won't need to panic. Our teams have worked on hundreds of removal jobs over the years, meaning that you won't find a better company anywhere else! We want to provide you with the help and services that you need, because we always put our customers first!
• Talented office equipment movers
• Flexible working hours
• Speedy and efficient services
• Services guaranteed
When it comes to moving, hiring a professional company that you can really rely on is paramount, and we're sure that you'll be more than impressed with what we can do for you. There are many reasons as to why we're one of the E1 area's most-used companies, so if you're looking for professional help that won't leave you disappointed, you don't need to look any further. We're just waiting to help you get settled into your new office, and our furniture moving teams can't be beaten. Contact us now and book our service on 020 8746 4330!
Find Your Ideal Man with Van In Shoreditch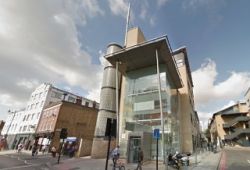 Moving with the help of a professional man with van is a proven way for you to save time, stress and worry when you move, and if you live in Shoreditch then you won't find a better company for the job than ours. All of our man with van teams are designed to provide you with the help and support that you need for an efficient and successful move, and we can guarantee that there's no job too big for our experts! Whether you're worried about carrying furniture down your stairs or if you have concerns over your heavy items, we'll not only handle all of your problems, but safely transport your goods to your new home as well. When it comes to providing top-quality services in the E1 postcode area, our company can't be beaten.
• Regularly services moving trucks
• Fully trained and skilled movers
• Free no obligation price quotes
• Services available every day of the week
Our man with van service is loved by our customers, and we're sure that you'll be just as pleased. Our prompt and punctual movers will work tirelessly to ensure that your moving day is as easy as possible, so all you'll need to worry about is settling into your new home. If you live in the N1 area then we have the services for you. Call 020 8746 4330 today to find out more and to hire us for your move.
Secure Storage Solutions in Shoreditch
Putting your unused belongings into storage is a great way for you to make more space in your home or office, and can even help you when you move to a new property. Our company in Shoreditch offers affordable and secure self-storage units that are perfect for storing anything that you might want to temporarily get rid of. All of our storage units are completely secured, with advanced security measures put in place to keep your belongings safe. We have flexible rental agreement, so that you can hire our service for as long – or as short- a time as needed. Easy to reach from any part of the N1 postcode area, our storage solutions are the answer you've been searching for!
• High-tech security solutions
• 24/7 surveillance
• Easy to access when needed
• Weather-proof storage containers
Storing items in the E1 area couldn't be easier or safer. Not only will you benefit from having less clutter in your life, but you can also enjoy our cheap rates and easily accessible units. With units available in lots of shapes and sizes, we can store anything from your furniture to your boxes, without you needing to worry. Keep your belongings as safe as possible, only with our company! Call us today on 020 8746 4330 to hire your ideal storing solution and say goodbye to your storing needs right now!
Purchase Top Quality Packing Materials in Shoreditch
One of the biggest problems that can come with moving is accidental damage happening to your belongings. Shoddy packing materials or second-hand moving boxes can easily break or fail to work, leaving you with the expense of replacing or repairing your items. Our Shoreditch packers can help you to keep your items safe on moving day by providing top-quality packing materials that will protect your items. From secure and durable moving boxes to bubble wrap, foam packing peanuts and more, you're sure to find your ideal supplies when hiring us, whether you need to move your television or your antiques. With excellent prices and guaranteed products, you won't need to worry about moving even the most fragile of items.
• Extensive range of supplies
• Eco-friendly materials available
• Recyclable moving boxes
• Easy to contact by telephone
If you live in the N1 area then we can help you, and our packing materials represent excellent value for money, without you needing to compromise on quality. We offer some of the best prices for the most reliable moving supplies in the entire E1 postcode area, and choosing our service for your moving day is a decision that you can't go wrong with. Our teams are just waiting to provide you with all the materials, supplies and professional services that you need for the easiest move of your life, so get in touch with us now to find out all the information that you need to know!