Soho'S MAN AND VAN
Get The Best Deal If You Call Today!
Professional Man and Van Hire In Soho, W1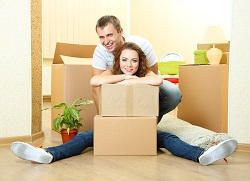 Are you moving to a new home in Soho? Do you have worries, qualms or concerns about your moving day? Do you want to find a reliable and professional removal company that can help you with man and van hire? Our company is one of the most popular in the entire W1 area when it comes to providing dependable help for moving day, and if you want an experienced and friendly man and van then you don't need to look any further! We'll provide you with a talented mover with lots of experience, as well as one of our fantastic vehicles so that you'll have nothing to worry about when you move within the WC1 postcode area. Lots of people choose our services for affordable and professional help with heavy lifting, furniture removals, van loading, transportation and more, so why hire anyone else?

• Punctual movers
• No hidden fees
• Competitive and cheap prices
• Guaranteed services
Hiring us in WC2 is the perfect way for you to get your ideal man and van service, without breaking the bank or having to compromise on quality of service. You'll be more than impressed with what we can do for you, and we can even guarantee it! To find out more information about our services and to get the help that you need for your move, simply pick up the phone and call 020 8746 4330 now!
Removals Services in Soho You Can Rely On With Us
It's not just house moving that we can help you with in Soho. If you're moving to a new office, facing up to furniture moving, or even if you just need some help and support, our range of professional removals services is sure to include whatever service you might be looking for. We've helped lot of businesses in the W1 area to move to a new location, and because of our years of experience, we're the best choice of company for you. You'll be more than impressed with our experts, who'll make quick work of your moving needs, whether handling furniture or office equipment, and with our competitive prices you won't need to worry about the cost. We offer some of the most reliable removals services in WC1, so if you live nearby why not get in touch today?

• Office removals specialists
• Experienced with moving office equipment
• Furniture moving experts
• A range of services available

No matter where in the W1 region you're moving, our company is just waiting to help you. Our removals teams are dependable, friendly, efficient and diligent, and with our help you can have the moving day of your dreams. Hiring us is easy – all you need to do is pick up the phone and dial 020 8746 4330 right now! Book now and get a discount!
Hiring a Man With Van In Soho Couldn't Be Easier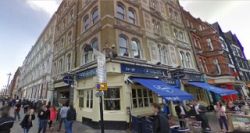 Do you need to find a man with van for your moving day? Are you in need of both capable and strong hands, as well as a reliable moving vehicle? Do you live in Soho? Our company is ready to help you if you're on the hunt for professional man with van services in W1. We've already extended our help to lots of people living within the WC1 postcode region, and we're just waiting to help you, too! Our teams of movers will easily and safely move your belongings so that you won't need to worry about accidental damages or injuries happening on moving day, and with our knowledge, loading up the van safely and securely to protect your belongings will be no problem. We're one of the most successful WC2 man with van companies for lots of reasons, and if you don't believe us just ask our happy customers!

• Range of moving vans available
• 100% customer satisfaction guarantee
• Free price quotes available with no obligation necessary
• Regularly serviced vehicles

At London Man and Van we're dedicated to customer service and satisfaction, and we promise not to let you down when you move. Our movers won't be happy until you are, because we're committed to providing the best for our clients! Make sure you have the easy and stress-free moving day that you deserve by calling us right now on 020 8746 4330!
Great Storage Deals In Soho
If your home or office is cluttered with items that you rarely use, but don't want to part with, then why not try hiring a storage solution from our company? Our secure units aren't just great for keeping your life free from mess and junk, but are also an excellent way to store items when moving house. You can get a great price for our highly secure units if you live in Soho, and with so many storage units available in different shapes and sizes, we're able to store whatever you might need us to – from furniture to smaller items! If you live in the W1 postcode area then we're easy to travel to, and we're sure you won't find a better option anywhere else. Our units are available for hire for both long-term and short-term storage, making us the ideal choice for your needs.

• Modern and reliable security systems
• 24/7 surveillance cameras
• Weather-proofed storage units and containers
• Easy to access when needed

Our company in the WC1 region doesn't just excel when it comes to removal services, but storing solutions as well, and you won't believe the difference that a storing unit can make to your life. With our flexible rental plans, top-quality security measures and with some of the best prices in the whole of the WC2 area, you really can't go wrong when you hire us!
Choose Us in Soho For Packing Materials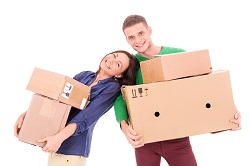 Make sure that your belongings are completely safe and secure when you move by investing in the proper packing materials. You can find all of the equipment that you need for excellent and competitive prices by hiring us in Soho. Our removals company offers great rates for our durable and strong packing materials, and we can help you by providing everything from moving boxes, including wardrobe boxes, to padding materials such as bubble wrap or foam packing peanuts. Moving within W1 will be much easier if you don't need to worry about having to pay to replace expensive items that have gotten damaged thanks to second-hand boxes or cheap packaging.

• Wide selection of supplies
• Recyclable moving boxes
• Eco-friendly supplies available
• Materials of the highest quality
The WC1 location is a wonderful place in which to live, but it's not going to be an easy moving day unless you have the peace of mind that comes with professional packing services. When you choose our removals firm, you'll get some of the most reliable materials imaginable, and with our WC2 removals experts able to advise you on your moving supplies, you can't go wrong. Ensure that your move is the easiest and most stress-free move of your life by getting the help that you deserve – contact us on 020 8746 4330 and book now.