South Kensington'S MAN AND VAN
Hire Our Company and Take Advantage Of Our Great Deals Today!
Man and Van Services in South Kensington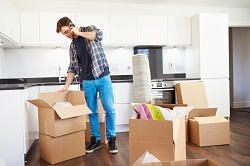 If you live or are moving within the South Kensington area and you want a professional man and van service then why not get in touch with us? Our company offers an excellent and reliable man and van service that will keep you calm on moving day. We have lots of experienced and friendly movers who can help you with furniture moving, heavy lifting, van loading, transportation to your new property and more, leaving you with more free time and less stress when it comes to moving! We serve the entire SW7 postcode area, and we have some of the best prices to save you money.
• Punctual and prompt movers
• Cheap and competitive rates
• No hidden fees
• Free price quotes available
Hiring a man and van from us is one you won't regret, and we can prove it thanks to our 100% customer satisfaction guarantee! You won't believe the help that you'll get, or the value for money that we represent, until you see it with your own eye. Hire us and enjoy the easy, speedy and efficient moving day that both you and your family deserve. Call 020 8746 4330 now to find out more and to hire us for all of your moving needs! Our teams are just waiting to hear from you, so get in touch and book today.
Professional Removals Help from the Best In South Kensington
We don't just provide some of the best house moving services in South Kensington, but we also provide exceptional help with other types of removals services as well. We have the experienced movers that you need for everything from office moving to furniture relocation, plus lots, lots more! We have what it takes to help you on moving day, because of our years of experience, and we promise never to let you down. Our teams can help you with every type of removals service imaginable, assisting with heavy lifting, loading and van rental as well. If you live in the SW7 area then all you need to do is get in touch with us today!
• Many removal services to choose from
• Office equipment movers
• Furniture moving experts
• Flexible working hours
Whether you're moving to a new home, a new office or even if you're just taking some furniture to a storage unit, our removals company can help you. With competitive prices, friendly and dedicated team members and guaranteed services, you can avoid stress and disappointment when you move by choosing our removals firm! Call 020 8746 4330 now to speak to one of the team, and to find out more about our services and prices. Get in touch today an get a free quote!
Our Man with Van Service In South Kensington Is Ideal For You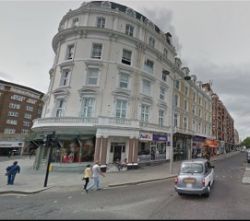 Hiring a man with van service is one of the best ways for you to move in South Kensington, and if you choose to hire your man with van from our company then you're sure to be more than happy. We ensure that all of our movers are diligent and hard-working, and we can guarantee that there's no job too big or too difficult for our team members. Manoeuvring furniture up and down flights of stairs, carrying heavy boxes and dealing with large appliances won't be a problem for our experts, and you'll have no reason to panic once your belongings are in our safe hands! Our services in SW7 also include a fantastic removals vehicle, so you won't need to worry about how to transport your larger items on the day of your move!
• Lots of vans available
• All vehicles serviced regularly
• Fast and efficient services
• Fully trained movers
We're the number one choice of man with van services in the area for many reasons, and with our cheap rates, efficient staff and care and attention to detail, we're sure that you'll love the difference that we can make to your moving day. Hiring us for your move is a decision that you won't regret, so pick up the phone and call us on 020 8746 4330 right away to find out more!
Say Goodbye to Your South Kensington Storage Problems
Self-storage solutions are a fantastic way for you to get more space in your home or in your office, without having to permanently say goodbye to your belongings. We're able to provide you with secure and reliable storage units that you can access from any part of the South Kensington, SW7 district. Many people are already discovering the benefits of self-storing, and now you can too with our cheap prices and flexible rental plans! Our storage units can be hired for both short-term and long-term purposes, and with our range of plans you're sure to be able to find the right solution for your needs. Whether you need a place to store items while moving house, or for a more permanent solution to the problem of clutter in your home, you don't need to look any further than our company!
• Completely secure and weather-proofed units
• 24/7 surveillance
• Top-quality security measures
• Access available 24/7
We have some of the most secure and safe storage in the entire area, and with our reliable units you won't ever need to worry about the safety of your belongings. Our units are available in lots of shapes and sizes, so that you can store anything with us – no matter how big it might be! Enjoy having more free space in your home or office, and get the peace of mind that you need, knowing that your items couldn't be in safer hands.
Get the Packing Materials and Services You Need Today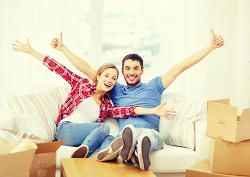 Did you know that one of the main causes of stress on moving day is down to accidental damages and breakages? Lots of people in SW7 struggle to keep their fragile, delicate, or expensive items safe when they move, and the repairs or replacements needed can be very costly. If you live in South Kensington and you want to avoid breakages happening when you move, all you need to do is give us a call! We offer packing services and have lots of packing materials designed to keep your items safe on moving day, and from moving boxes to foam packing sheets, there's nothing that we won't have! Our high-quality materials can keep even the most delicate items safe when you move, and investing in the proper packing materials for the job could save you hundreds of pounds in repairs or replacements should disaster happen!
• Wide range of supplies
• Eco-friendly materials available
• Recyclable moving boxes
• Durable and strong
Our company only sources the best packing materials for moving, and whether you need a box for your crockery or something to move your office equipment in, we have the ideal solution for you. To find out more information about what we have to offer, or to learn about our services and prices, just pick up the phone and call us today. We can guarantee that you won't regret your decision to hire us for your move, no matter what service you need! Book now on 020 8746 4330!