Stockwell'S MAN AND VAN
Get The Best Removals Help Today!
Making Your Stockwell Move Simple with Man and Van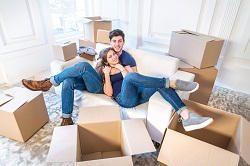 If you are looking for stress-free removals in Stockwell, then we have you covered. Our professional man and van service can ensure you get a safe and simple removal. Our expert staff can cover all the work of your move for you, so you don't need to worry about the tough chores or worry that can come with a move. Our top man and van moving staff we will come to your address and be able to carry and transport all items. We will cover the heavy lifting so you don't have to and we have the vehicles necessary to get your goods where you need them, on time and safely. You won't need to lift a thing or provide your own vehicles when we are helping you. Book us now on 020 8746 4330!

• Wide range of vehicles available
• Each member of our staff is a trained professional
• A swift and reliable service
• Prices that suit your needs
• GPS used for swift transport

We can assist with your move within SW8 whenever you need us. Our flexible services allow us to do the chores you need at a time and date that is convenient for you. We can provide competitive prices for you move, so you can get a great deal. We can send as many staff and vehicles as you need for your removal, and we can assist with everything from home removals to small business relocations, so whatever you face in your move around SW9 district, our man and van can assist you.
The Best in Stockwell Removals
Managing a home removal is no easy feat, so that is why we are here to help. Our professional team can assist with all aspects of your Stockwell removals, so that you don't have to work hard. Our top movers can do all the work for you, so you can have smooth and successful home or office removal. We can send our team to your address whenever you need them, so you can customise our support around your removal. We can be in the SW8 area with everything you require for your move, such as tools and the perfect vehicles. All of our staff are trained and experienced, so they can carry our each task fully, properly and safely.

• All of our team are experts movers
• Affordable and flexible prices
• Support whenever you need it
• Services to cover your entire move
• Swift and safe home removals

When you call us up on 020 8746 4330 we can fill you in on everything that you need for a removal in the SW9 area. Our staff will give you all the info you require, answer your questions and provide advice. You can book everything you need from us easily, without having to select from fixed package deals. We help you by giving a free quote that helps you get the services you need at a price perfect for you. Your move will be easy and successful with us covering things, so get in touch now to hire our removal services.
Man with Van for your Move to Stockwell
If you are looking for a simple way of transporting your goods for your Stockwell move, then hire our man with van team today. We can send our trained and professional movers who will see to the difficult aspects of your move around SW8 district. Our team can come to your address and help load your goods onto and off the vehicles. They can carry heavy boxes and furniture, so you don't have to, which means the process is simpler and safer. Our team will have various types and sized vehicles available that they can use to transport your goods. The man with van will load your items and then safely transport your goods to your new abode in no time.

• We use safe and reliable vehicles
• Our drivers will carefully handle your belongings
• Swift removals guaranteed
• Custom services for each client

Our man with van services can help you get your removals done. Whether it's a home or business move, our team can collect and transport your goods in SW9. When you call, you can find out more, book the services you need and get a free quote. We can send the number of staff and type of vehicles you need, whenever you require them. This means you get the exact support you want, so your move will go well and there will be no additional costs. Our man with van will make your move a success, so call us today.
Providing Stockwell Storage for Your Move
Having access to secure storage can make a huge difference for your move. It will give you a safe spot where you can place your goods before, during and after the move. Having a unit lets you begin your move early, move at your own pace, take your time with unpacking, allow you to have more space in your new abode and much more. We have a Stockwell depot that you can find the perfect container for you. They come in different sizes and types, so whatever you require, we will have the solution. Each of our storage units in SW8 are built to withstand bad weather, intrusions, extreme temperatures, and more. Your goods will be safe from damage, dirt and theft while under our care.

• Storage units in various types
• Top security features in place
• Hire for as long as you need
• Free quotes available
• Flexible services to suit your needs

Our storage services in SW9 area give you the flexibility and security you need for your move. You can get the perfect unit that has all the space and features you require. You can visit the unit as often as you like and use as you see fit. This means you will never be without your belongings. When you contact us we can talk with you in more depth, giving you the information and advice you need on our services. With our no commitment estimates, you can get the best deal and the perfect storage. Call 020 8746 4330 now!
Providing the Packing Support you Need for Your Stockwell Move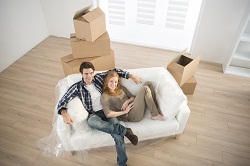 Packing is an important aspect of your move. It is a necessary step that must be done carefully and thoroughly so that your belongings remain safe and clean during the process. This can take a lot of work to get it done correctly, and you will need an abundance of materials. This won't be a problem though because we can supply all the support you need. We are a leading removal firm that can give you all the packing materials you need for your move. We can supply bubble wrap, cloth, polystyrene and more that will be used to protect your goods. We have a wide abundance of containers as well, so we have plastic and cardboard boxes in different sizes, so whatever you need, we can supply it.

• High quality materials
• We can supply as much as you need
• Helpful advice on what to use and how to use it
• Wide range of materials at varied prices
• Customer satisfaction guaranteed

You can contact us on 020 8746 4330 now and we can assist you with your move. Our staff will tell you about the packing materials we can offer you in Stockwell, SW8 and you can purchase what you want. We can supply many types in different qualities. These come at a variety of prices, so whatever your budget, we will have something for your move. We can also give you advice and info about the materials we offer and give you tips on how best to pack for your move. Our packing service in SW9 area ensures your things are safe for your removal, so get in touch today. We can offer you the best deal in town!