Streatham'S MAN AND VAN
Get The Best Moving Service Today!
The Move You Want with Our Man and Van in Streatham, SW16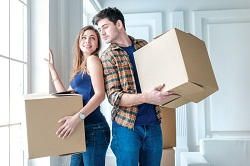 A stress free removal in Streatham can seem like a fantasy, but we can provide it. We are a professional moving firm that can provide you with man and van services for your move in SW16. We can send expert moving staff to your home who can assist with every aspect of the process. Our team will handle all the heavy lifting for you, so there is no need to worry about your items or home being damaged or sustaining any injuries. Our staff have vehicles suited for moving your goods, so they can convey everything to your new address in no time.

• Reliable and safe services
• The help you need for your move
• Handling the tough moving chores for you
• Lowest prices
• The best vehicles for a move

We can fill you in on all of our man and van options when you contact us on 020 8746 4330. We can tell you about how we can help with your move and banish any worries you have. You can also obtain a free quote from us, so that you can get the services you need and the prices you can afford. We have flexible moving services in SW17 district available to ensure you get the help you need, when and where it is required. A simple and successful move is just one phone call away, so hire our man and van team today. Call now and book!
Expert Removals in Streatham Guaranteed
Tackling a home or office removal can be a difficult task to complete. It requires months of work to complete, as you handle packaging, heavy lifting, transportation and more. This can be a lot to handle and if you aren't capable of getting it all done fully and on time, it can create multiple problems. You don't need to worry about this though because we can help. We are a top removals firm covering the whole area of Streatham. We can see to all aspects of the process for you. We can send our professional movers to help with a packing, item removal, transportation and more. Our expert staff will see to these chores carefully and quickly, to guarantee you move is done well. We can work when and where you need us, so you are guaranteed the flexible removals you deserve.

• Flexible moving support
• A full team of professional movers at your disposal
• Easy, safe and reliable moves
• A swift moving process

You can contact us today and we can go through the removals services we can provide in the SW17 area. Our staff will let you know what we can do for you and how it is beneficial for your move. They can also answer any moving questions you have and ease any concerns. We can offer a free quote over the phone so you can book the services you want without any risk. These estimates can be rejected if you like and will enable you to get the support you need for an affordable price. A move in SW16 is achievable with our help, so get in touch now on 020 8746 4330!
Tackling a Move with Streatham Man with Van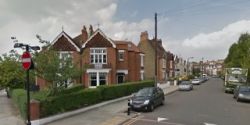 If you are moving to a new house, apartment or office building in Streatham, you will have to get all of your belongings from one address to another. This task requires a lot of work and won't be done in a short amount of time. You have to sort your possessions, pack them all carefully, move them through the building and more. These tasks can push your limits of strength and patience. And you will need plenty of time to get them done. Even if you handle this well, you will still need to have suitable vehicles and transport methods available to convey them to your new address. To ensure this step is covered, we offer a man with van service. We can deploy our expert moving staff who can help you carry your goods out and in your home, and transport everything.

• A Swift removal guaranteed
• A professional team of movers
• High quality moving vehicles
• Top customer service

Our man with van team will handle your belongings carefully so nothing will be damaged or lost. They have vehicles capable of storing many goods inside and each item will be stored carefully. We can send as many vehicles as you need so that we can move all of your goods in one go. The items will arrive swiftly at your new address, so your move within SW16 will be complete in no time. To hear more about our man with van services within SW17, get in touch with us on 020 8746 4330 today.
How our Streatham Storage can Help with your Move
Having a little extra room can always be useful. Additional space can be used to get things out of the way, can be used in an emergency, and allows you to expand and much more. It can be the reason you are undergoing a move, as you may lack the necessary space you require. While the move can be underway because of this, it can also be applied during the process. A storage unit can be used to make your move to Streatham simpler. It can let you to start the move early and do it parts, allows you to move in at your own pace, and enables you to unpack at a lower speed and more. We can provide a safe container for you to place your goods within SW16. The storage unit we provide is a secure container that will protect your goods, keeping them safe from damage, theft, dirt, damp and more. You can visit and use your container as often as you like and for as long as you need.

• Security is our highest priority
• Flexible service allows you to use your unit as you like
• No time limits on rental
• Free quotes to ensure affordable price

You can book your storage unit from us when you call or visit. We can run through the advantages of our services and let you discover how they are beneficial to you. We can supply your estimate when you call to guarantee that you get the storage you need at a price you can afford. Your move can be simpler with a storage unit in SW17 so contact us now for a free quote.
Packaging Made Simple for your Streatham Move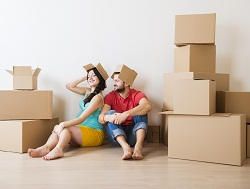 Keeping your goods safe should be a high priority for your move. It should be something you focus on carefully so that your belongings remain free from damage, dirt and dampness. This is done through carefully packing your goods and placing them into suitable boxes. This process can see simple but packaging can be a tough step. That is why we exist, because we aim to help people with their moves in Streatham. If you hire our packing services in SW17 we will supply all the necessary materials you need. We can sell you the necessary bubble wrap, polystyrene, cloth, boxes, containers and more. With the best packing materials for the job, you are guaranteed to keep your items secure.

• We provide the best materials
• As many or as little as you need
• Flexible services
• Wide range of packing materials at various prices

When you call we can help with your move in the SW16 area by giving you advice and info. This will help your move go well and enable us to render the materials you need. We can give tips on how best to use it, so your goods will be packed and boxes carefully, fully and properly. For more info and to book our service, call us on 020 8746 4330 today.