Sutton'S MAN AND VAN
Get The Best Movers Today!
A Successful Move with Our Man and Van in Sutton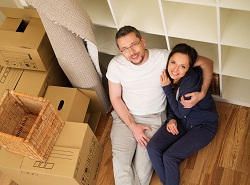 A little help can go a long way in completing a difficult task. Whatever you face, a few people providing their knowledge, strength, resources and time can make a world of difference. When it comes to a home or business move, you will try to assemble as many people as you can to help. All residents of the home or all staff members will get involved, but you may ask others for help. In order to best tackle packing, heavy lifting, transportation and more, you can call our man and van service. This is what we provide for your move in Sutton, and it will enable you to get the best results without any stress. Our expert team will be deployed to the SM1 area and assist with your removal and manage your move.

• A full team of top movers
• The support you need for your move in SM2 district
• Fast and safe removals guaranteed
• Reliable services

Our expert man and van team will help you sort and pack your goods to ensure the safety of each item. They have the strength to move boxes and furniture so that no injuries or damages occur. Our vans are designed for moving goods, so everything will be transferred swiftly and carefully. Each member of our team is trained and experienced so they can perform your move fully, quickly and successfully. Our man and van services are flexible, so you can book us when and where you need, and we can send as many men and vans as necessary. Our free quotes are available when you call and will help ensure you get the best deal.
Reliable Removals in Sutton
Home or business removals can be a tough chore. They will require you to send months preparing, planning and working so that the process goes smoothly. Your removal in Sutton can be something you struggle with and you may find that you are unable to get things done yourself. If this is the case then you should contact us on 020 8746 4330 today. We are a professional moving firm who can help with every aspect of the process. From advice to services, we will have you covered. Whether you are moving to or from the SM1 area, we can send our expert team to your address and they will help in whatever way you need. They can attend to packing, helping you to get your goods wrapped up and boxes securely. They will be capable of carrying your goods, so you don't have to risk injury or damage. Our vehicles will get your goods safely to your new address in no time.

• Flexible removal services
• Everything done by professionals
• Free quotes to ensure competitive prices
• Full support for your move

When you call, we can cover everything about removals in the SM2 district. Our top team can give you the information you need that will help you understand the process better and get an idea of what we can do for you. At this time, we can offer free quotes that will help you book the necessary removals services, as well as ensure you get a price you can afford. We focus on providing reliable moves, and that is what you get when you hire us.
Man with Van: Easy Transport for Your Sutton Move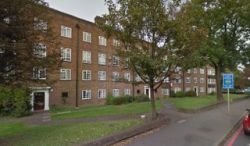 Transporting items for a domestic or business removal is a key aspect of the process. You can spend many hours packing and shifting goods but relocating things from one address to another is the key aspect of the move. If you cannot safely and easily transfer your belongings from one address to another, the move can be a disaster. Items can be damaged or lost, you can face delays, you may do damage to your building and you could even injure yourself. To prevent all this from happening, you should contact our man with van team. We can supply you with professional movers with appropriate vehicles to get the job done. Our staff will collect your goods for your move in Sutton and move them without any problems. They can then load the vehicles and take them directly from the SM1 area and to your new address.

• Man with van hire ensures a successful move
• Reliable staff will handle your goods carefully
• GPS in every vehicle to guarantee the items arrive at the right place and on time
• Hire as many vehicles as you need

The vehicles we use for your move come in various sizes and types. This means you can get the support you need. We can send a small van when you are conveying a few things or a couple of lorries to move everything, from small to large items. Our staff will be able to load and unload their vehicles without any problem, so there won't be any damage or injuries. When you call, we can give you more info and a free quote, so hire our man with van team for a move in SM2. Call 020 8746 4330 and book today!
Utilising Professional Storage in Sutton for your Move
Making a move simple can be tough. You can spend time looking for ways to make things easier for you and turn up nothing. You may try asking for more support, hiring better vehicles and more, and still it can involve a lot of work over a short period. This can be simplified through the use of storage. Having access to a storage unit can allow you to move items at your own pace. Hire a secure unit and you can start to move things from your address early and move out at your speed. You will be ready for any delays, move items in at a later date and unpack gradually and more. This support is offered by us in the SM1 area, so your move can be made easier.

• Secure storage units that will protect your goods
• Hire a container for as long as you require it
• Obtain a unit suited to your needs
• Flexible services and low prices

We have all measures in place at our storage facility in Sutton so that your goods will never be at risk from damage or theft. Our units come in different sizes and types, with features you may need. This guarantees that your belongings will be safe and that you can access them as you require. There is no limit on when you can visit your unit in the SM2 area or how long you hire the container for, so call us on 020 8746 4330 for expert storage.
Providing Packing for your Sutton Removal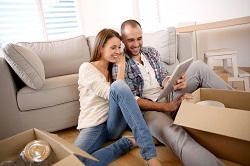 If you require packaging for your move in SM2 then we have you covered. We are an expert removal firm covering the area of Sutton that can provide you with all the packaging you require. We have all the necessary materials for a move and can give you whatever you require. When you call we can go through our services so you can learn what we offer. You can pick up tips and info on packing your goods so you know what you use and how to use it.

• Wide range of packing services and materials
• Direct delivery to your address
• Advice and support
• Materials for all price ranges

The types of materials we have ensure that you can safely enfold and box your goods. We can give you things such as bubble wrap and polystyrene, cloth and tissue paper, cardboard and plastic boxes, wardrobe boxes and much more. Your removal with SM1 will be simpler with our packing services and materials, so whatever you need for your relocation, contact us on 020 8746 4330 for more info and a free quote.