Swiss Cottage'S MAN AND VAN
Get 30% Off If You Call Now!
A Swiss Cottage Man and Van Service for Your Move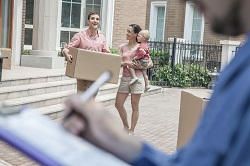 A man and van service can be the perfect answer for your removal in Swiss Cottage. Our moving services can provide the exact support you require in order to tackle each aspect of your move. We can send our top team to your address so that they can handle everything from packing to transportation. Our man and van services in the NW3 area will ensure that your move runs smoothly and that you don't have to do all the hard work. With professional movers handling things, your removal is a guaranteed success.

• Thorough moving support
• The help you need, when you need it
• All services carried out be expert staff
• Suitable vehicles for your removal

When you call us up we can run through what our man and van can do. For your move in the NW6 area, we will send our staff to help pack and carry your goods. With their help, things will go swiftly and safely. They can load and unload their vehicles and transport your things to wherever you need them. Our vehicles are spacious and secure, so your goods will be completely safe during transit. You can get a free quote and more information on move when you get in touch on 020 8746 4330 today. Book now and get 30% off!
Experts Removals in Swiss Cottage
Handling a home or business move is no easy task. It is a process that will involve you spending weeks getting everything done. Whether it's planning, packing, carrying or transporting, you will need to dedicate time and energy to getting the process done. If mistakes occur you can face delays, lost or damaged goods, injuries and more. To make certain that your removals in Swiss Cottage go well, all you need to do is hire our moving firm. We can assist with every aspect of your relocation, with services and advice.

• Safe removals guaranteed
• Helping you move in or from the NW3 area
• A team of expert staff to assist with everything
• All aspects of a move covered
• Lowest price

Our professional movers are trained and experienced, so when they help with your move, you can expect the best result. They can give you info, support and materials for your packing, so your belongings will remain safe during the process. They can carry goods with no problems, so you don't have to worry about shifting your own possessions. They will get things from and in your addresses, as well as on and off vehicles. We have vans capable of transporting all of your goods safely and swiftly, so the move will be done in no time. We can give you more info on removals in NW6 and a free quote when you call, so get in touch today.
Move Home with Our Man with Van Hire in Swiss Cottage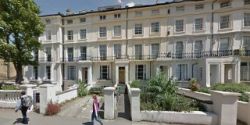 Transporting your goods for a removal is one of the key aspects of the process. It is necessary to take time and think carefully about this step so that it goes well. You will need access to vehicles capable of conveying items swiftly and safely. This will require vehicles of suitable size, with facilities so that goods won't move about. You may lack such vehicles, but we don't and we can provide them for your move in Swiss Cottage with our man with van hire. We can deploy expert drivers and experienced movers with the perfect vehicles for you move in NW3 when you call today.

• Wide range of moving vehicles
• Use of GPS guarantees swift and accurate removals
• Movers capable of assisting with lifting and carrying goods
• Flexible services

Our man with van team can be at your address whenever you need. We can send as many movers as you require, so you can have the help you need for your move. We have various types of vehicles, from small vans to full removal lorries, so whatever is necessary, we can send the right type and amount. Our man with van services are booked over the phone, where you can get a free no obligation quote. We can give you all the info you need to get the best removals in NW6 region, so contact us now to find out more. Call 020 8746 4330 and get the best deal!
Excellent Storage Services for Your Swiss Cottage Move
Storage is a way of making your move such simpler. It is an aspect that can help in a number of ways and guarantee that your relocation is a success. Access to a secure unit can let you take your time, do things at your own pace, begin the move early and much more as you will soon discover. We can provide you with everything you need for this, as we are an expert moving firm covering Swiss Cottage. We can provide you with a secure storage unit that will keep everything you leave inside safe. It will resist rain, wind, ice, snow, harsh temperatures and more. Stored goods will remain clean, dry and free from damage. You can hire the type of unit you like, that comes with all the necessary features. You will have free access to your storage unit in NW3 whenever you like and you can hire it for as long as you need.

• All security features in place to protect your goods
• Flexible services and full customer support
• Varied services at different price ranges
• An easy move guaranteed

Storage comes into play in multiple ways for your removal. You can begin to move goods out of your home early and place them into the unit. You can leave your belongings in the unit and collect them later on, so you can move into your home gradually, unpack slowly and leave things you don't need there for more space. If you cannot move directly into your new address, it gives you somewhere to place items during the interim. For more information on storage in the NW6 area, call 020 8746 4330 today.
The Packing Service you Need for Your Removal in Swiss Cottage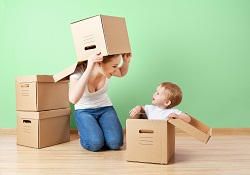 It is important that you have all the necessary packing materials for a move. Having access to the best quality packaging can guarantee that your belongingness will stay dry, clean and safe throughout the process. There is lot you can use and in multiple ways, so it pays to be clued in on the right materials. We can tell you all about this when you contact us on 020 8746 4330. We can help you with your removal around the NW3 area by informing you on what materials to use for your goods and how to utilise them best. We can also offer you a great packing service when you contact us.

• Wide range of materials
• Able to support different price ranges
• Delivering the goods to your address in Swiss Cottage
• Keeping your goods safe
• Expert packers

We can supply you with all the moving boxes and packing services you could ever need. We have cardboard and plastic in abundance, as well as speciality containers such as wardrobe boxes. Whatever packaging you need whether it's bubble wrap, cloth, tissue paper, polystyrene bullets and more, we can render it to you. We can send as much or as little as you need, and there will always be more if necessary. We can give you a free quote when you get in touch and help guarantee your things safe during your move around NW6. Call now and book one of our services!