Tooting'S MAN AND VAN
Get The Best Deal With Us!
Making your Tooting Move Easy with Man and Van Hire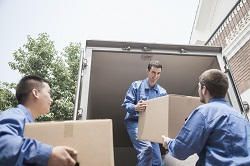 Looking for a simpler way of conducting your home or business move? If you are, call 020 8746 4330 now and we will send our man and van team. Our expert staff can assist you with your arrivals around Tooting in every way. Our service entails sending expert movers to your address who can help complete the moving process. They will arrive with packing materials if you need them and help enfold and box your belongings. They will be capable of lifting heavy goods from your home without damaging anything. They will load and unload vehicles without a problem and their vans will be capable of transporting your things to your new address in no time.

• Swift and safe removals guaranteed
• Helping you move in, around or out of the SW17 area
• We can send as many staff as necessary
• Will keep your and your belongings safe
• Cost effective solutions

Our man and van team are all trained moving professionals. This means they will do the job thoroughly and carefully. They will take all precautions to ensure that your goods are safe, your building is not damaged and that no injuries occur. You can hire as many staff as you need and they will come with the vehicles suitable for your move. We offer flexible services and free quotes, which will also guarantee a competitive price. So, for help with your move in SW18 district, hire our man and van team today.
Removals in Tooting Are Simple with Us
If you are about to undergo removals in Tooting or you are already underway, you should get in touch with us. We are a top moving firm that can assist with every aspect of the process. From the moment you call us, we aim to make things simpler for you. We can give you advice and information for your move around SW17, and then tell you about our expert services. We can send our professional moving team to your address and they will be capable of doing everything for you. They can assist you when packing your goods, providing you with materials and give you advice. They are able to lift and carry boxes and furniture, and then move them through a building safely. Our vehicles are designed for removals, so we can get your goods to your new home on time and in perfect condition.

• Flexible moving services
• Strong team of skilful movers
• Many vehicles available for transit
• Free quotes to assure affordable prices
• Customer satisfaction guaranteed

When you get in touch, we can give you more details on what we offer you. You can learn more about the removals process and how we tackle each aspect of it. Our estimates are available to let you see what we can provide to you and to let you determine how much it will cost. You don't need to commit to any quote, so there is no worry of you being stuck with an undesirable deal. For your moves in SW18 area, we aim to do everything to guarantee its success, so contact us now for more info. Book now and you will get the best deal!
Reliable Moves in Tooting with Man with Van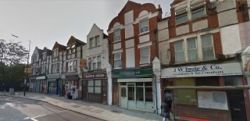 Transporting your goods to a new address can be difficult work. Sorting all of your goods, carrying them in and out of the building, on and off transport, securing them down, arranging them properly and then driving them can all be tough work. This shouldn't be a worry for your move in Tooting though because we can do it all for you. We are a leading moving firm that can supply you with best man with van services. Our business entails deploying our expert movers to your address who will help sort, carry and arrange goods for your move, with their top vehicles. Our movers are professionals so they will handle your goods carefully and help in the way you need. The removal vehicles we utilise have passed all tests and are in perfect working order. They are capable of storing your goods inside safely and we can send as many vans as you need.

• Flexible man with vans services
• Any number of vehicles available
• We can work when and where you want us
• GPS systems used for accurate and swift delivery
• Free no obligation quote

We can work when you need us and even if you are moving from or out of SW17. Our team will arrive and help in the way you need, carrying and then transporting goods. They will take all efforts to prevent damage and injuries, and will get your goods to your new address swiftly. We can provide all this with free quotes, to certify you get the support you need at an affordable price. To hear more about us and to get a reliable move in SW18, call 020 8746 4330 now.
Helping your Move in Tooting with Reliable Storage
Having access to storage can make a huge difference for your move. Having an available and safe location to place goods can help in a number of ways at various points of the process. This is why we provide quality storage units in Tooting that you can use for your removal. These come into play if you want to start packing and shifting objects early, as you can place them in the container and later take them to your new address. It also comes in use if you begin to move but cannot immediately transfer to your new address. If you want to move items to your new home or office gradually, want to take your time unpacking, you wish to have more space, or else, we can help with our secure storage units.

• Various types of units available
• Rent a container for as long as you need
• Free access to your unit
• Guarantee to keep your goods safe
• Can help with removals, making room, and more

We pledge to keep your goods safe when left at our storage facility in SW17. Our depot has all security measures in place to deter and catch any criminals. The unit you hire will be built to withstand harsh weather and strong temperatures. You can rent the unit for as long as you need, from a day to several years. You can access your goods whenever you like, so you always can store and collect goods. Our free quotes help you get the best storage in the SW18 area. Call 020 8746 4330 now and book the best service in the area!
Expert Packing Support for Your Move in Tooting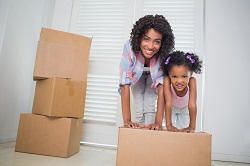 Keeping your items safe for a removal is no easy feat. It requires many hours of work because you have to sort things, obtain all the best materials and then carefully enfold every item. If you do this properly, your goods will remain in one piece, clean and dry through the move, do it badly though, and you goods can be damaged, lost, dirtied and more. If you want help guaranteeing the security of your goods, contact us on 020 8746 4330 today. We are a top removal firm covering Tooting and we can supply you with all the packing services and materials you need. We can supply you with the necessary materials to keep your goods safe, from wrapping to removal boxes. While you speak with us over the phone, we can give you useful advice on what to use for your goods, how to apply it and more. We aim to give you the right info for your move and goods to guarantee the best experience.

• Wide range of materials available
• Delivered directly to your address
• Lowest price
• Flexible support for your move

Our services will involve supplying you with all the packaging you need. We can list everything we have on the phone and you can select from it. We can send cloth, tissue paper, bubble wrap, polystyrene pellets and more to keep your goods secure. We have a large variety of boxes, big to small, cardboard and plastic, specific types or generic ones. Our packing support in SW17 will deliver everything to you and we have items in different price ranges. Whether moving in, out or around SW18 area, call us for packing help. Book now and get the best offer in the area!