Tufnell Park'S MAN AND VAN
Top Offers Today!
Reliable Man and Van Hire for Your Tufnell Park Move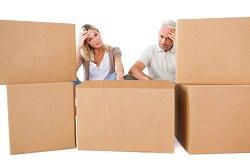 Moving home can be a difficult process. It will involve handling many hours of work that can take its toll on you. You spend weeks getting things done, investing energy and time into the process. It can be tougher than you expect and so you will need support. We can provide this assistance with our man and van service. We are an expert removal firm that can deploy our expert staff to your address in Tufnell Park. Our team can help you with packing your goods and shift everything for you. Whether it's a piece of furniture or boxes, our staff can move them from your address, place them on our vehicles, unload them and then place the goods into your new address. We have many suitable removal vans available, so we can convey your goods safely and swiftly to your new home or office.

• All the help you need for a move
• Customised support
• Vehicles able to transport all your goods
• Professional and experienced movers
• Cost effective solution

Our man and van services in N7 area are flexible and can help in all aspects of your move. We can send a team as large as you like and vehicles suitable for your needs. We can deploy a small van or several lorries, whatever is required. When you contact us, we can go over all the details and ensure you are confident about the process. We can also provide free quotes so you can book the exact support you need for an affordable price. Man with van in N19 district can make the difference in your move, so call today.
A Range of Removals Services in Tufnell Park
Having a successful removal can be a lot of work. It can involve you spending weeks carefully planning and working to get your goods safely transferred from your current address to a new one. This can be achieved easily if you have our help. We are a top removals firm that can do everything for you in Tufnell Park. We can send our staff to tackle every chore for you, so you can relax. We can see to every part of your move, so it is guaranteed to be safe, quick and be a success. We can tell you more when you call us on 020 8746 4330 and what we can do for your move in N7.

• All aspects of your move handled
• Expert movers able to tackle each job
• Moving vehicles to convey all of your goods
• Flexible services
• Free quotes

Your removals in N19 area can be much simpler with us handling things. Our staff are all trained and experienced movers who can take on any moving task you face. They can help to pack goods and will bring all the necessary materials. They are strong and capable, so they can get goods in and out of buildings, on and off transport and more, without any damage or injuries. Our moving vehicles are designed for transporting goods, so all your belongings will arrive at your new abode on time and in one piece. We can give you more details on removals and a free quote when you call, so contact us today.
Man with Van Services in Tufnell Park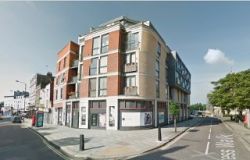 Transporting your goods for a move is the key step. It is the removal itself and so you need to be able to complete this properly and fully. You will need vehicles capable of safely and swiftly transporting your goods and you need to have people able to carry goods. This can seem like a lot of work, but we can do it all for you. We are a moving firm that can supply man with van support in the Tufnell Park, N7 area. Our team will be deployed to your address, and our expert staff will carefully handle your belongings. They can lift them from your home, on our vans, and then into your new address. Our movers are capable of safely getting your goods to your new abode and completing your move.

• Top quality moving vans in various types
• Qualified and accredited staff to help you move your goods
• We take care on the roads so your goods remain safe
• GPS utilised in every van to guarantee swift delivery to the correct address

Our vehicles come in various types and sizes. This means we can send the type and amount of vehicles appropriate to your specific move. We can also deploy the number of staff as is needed, so you can get all the help you need. Our estimates can ensure you get the support you require and a price you can afford. Your removal in the N19 area can be a success with our help, so contact us now for more info. Get in touch on 020 8746 4330 and book the best man with van.
Handling a Move in Tufnell Park with our Storage Solutions
Having a secure storage unit can make a world of difference for your move. This is because a secure unit can be used to place goods before, during or after the removal. You can place goods there early so you can start moving things out even when you cannot move into your address yet. If there is a delay and you can't move directly from one address to another, you have your container to place your belongings. When you arrive at your new address, you may have less space than before, so you can leave some goods in your unit. If you want to unpack gradually or move in at your own pace, our storage service can help. We can provide everything you need for your Tufnell Park removal, when you call on 020 8746 4330.

• Flexible space for your move
• Can be used as you like
• Useful even after your move is complete
• The safety of your goods is our number one objective

Our storage depot in N7 area has a wide range if units for you to choose from. They come in different sizes so you can get the one right for you. We can offer units with electricity, ramps, windows and more, so you can keep your goods secure. There is no limit on how long you can hire you unit or when you can visit it. Call us now and we can give you more info and advice for our storage services in N19.
Packing Materials for Your Move in Tufnell Park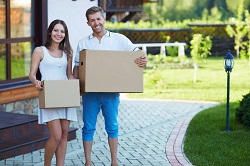 You will need a wide range of packing materials to keep your goods safe and easy to carry for a move. You will need things wrap up your goods, boxes to place them in, and materials to pack within the container for extra security. We can provide all of this for your move in Tufnell Park as we are a leading removal firm. We can supply every item you require for your move with our expert packing service. Call us today and we can give you more details. We will supply you with tips and advice on how to properly package your goods so they remain safe, dry and clean. We can recommend what materials to use and how best to use them. We can also pack your items for you.

• All the materials you need for a move
• Free no obligation quote
• Guaranteed to make your move in N19 simpler
• Affordable for any move

We can provide every type of packaging material you need for a move. We can provide you with bubble wrap and tissue paper, cloth and polystyrene bullets, as well as a wide range of moving boxes. We have numerous types available, all at different price ranges. For more information on packaging and moving in N7 region and a free quote call 020 8746 4330 today.