Twickenham'S MAN AND VAN
Call Right Now and Get The Best Removals Help
For an Easy Move in Twickenham Hire our Man and Van Team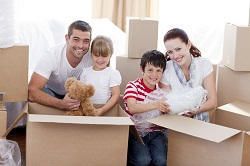 A simple home or business removal is within our each. Rather than straining to manage a move, you can get smooth transition with our help. We are a leading moving firm covering the area of Twickenham, who can provide you with expert man and van services. Instead of you sorting and packing your own goods, hurting yourself moving furniture, struggling to shift boxes, finding your own vehicles for transport and conveying your goods, we can do it all for you. We can send our top team of movers to the TW1 area and they can assist with your move in whatever way you need. Our team will help pack, carry and transport goods, so you don't have to do a thing.

• Expert support in the TW2 area
• Swift removals guaranteed
• Flexible moves to fit your needs
• Free quotes to assure you of affordable prices

Our man and van team are all skilful and experienced. They know how to complete a move fully, safely and quickly. This means they can provide a stress-free experience for you, and get things done in no time. Our removal vehicles are perfect for transporting goods, so we can keep things safe during transit. When you call us we can tell you more about our services. You can ask us questions about your move and get free advice. You can use our free quotes to book the perfect moving service for you, so you get the help you require, when and where it is needed. For more info about what our man and van can do for you call 020 8746 4330 now!
Helping You with Removals in Twickenham
A home or office relocation can be a lot of work. It will require many hours of hard work and discipline, so you can carefully get your goods from one location to another. This can take weeks of dedication, and nothing can be skipped or rushed, otherwise it can create problems. If you want your removals in Twickenham to be manageable though, you can contact us for support. We are a leading removals firm covering the entire TW1 area and we can assist you with each step. We can send our team to manage your packing, furniture moving, transportation, storage and much more. Our movers can be with you when and where you need them, ensuring you get the move you want.

• A full team of movers at your disposal
• Safe and spacious moving vans
• A range of reliable and flexible services
• No aspect of your move overlooked

Our removals team can be with you when you need them for your move. They will go through things with you and tackle the chores you want doing. They will assist with packing, move heavy furniture and boxes in and out of your building, load the moving vehicles and transport everything to your new address in no time. These services can be booked when you call, as we will provide a free no commitment quote. This assures you of the removals you want and all for a price you can afford. Call us now and we can help guarantee that your move in TW2 district is a success.
A Man with Van for Your Move in Twickenham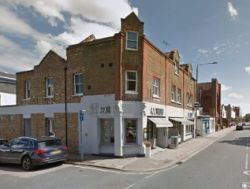 Your move can be more work than you expected. You will contend with countless chores so that you can get the job done quickly and properly. You will have to plan the task out, sort goods, obtain packing material, wrap and box your goods, shift furniture, and more. As you do all this, you cannot forget the simple aspect of transporting your goods to your new home or office. This is the core of the move and it must be covered. You will need a safe and spacious vehicle capable to relocating your goods and our man with van service in Twickenham can do just that. We are an expert firm covering the TW1 area. We can send a top team and quality removal vans to transport your goods.

• All staff will carefully handle your belongings
• Vehicles are safe and suited for moves
• GPS in every vehicle to guarantee swift and accurate transportation
• A service that matches your move

When you get in touch, you can book exactly what you need with a free quote. We can deploy as many staff as you need, who can carry your goods on and off their vans. Our man with van team can be with you when and where you like in TW2, so your move can be done when you like it. Our vans come in various types, so no matter how much you are taking with you, we can cover it. Everything will be stored in our vehicles carefully, so nothing will be damaged of lost. For more info on our man with van service, call 020 8746 4330 now and request your free estimate.
Make your Move in Twickenham Simple with Storage
There are many ways you can make a move around Twickenham simple. You can make a moving checklist to keep you on track, start packing early so you don't have to rush, get friends and family to help you move things, book the best vehicles in advance and more. These can all make a difference, but storage can change the thing entirely for the better. Having access to a secure container in the TW1 area can enable you to do things differently for your move. You can place your belongings inside before you begin moving so that you can start things early. You will be able to handle problems such as delays with somewhere safe to put your goods and you can move things to your new home at your own pace. Having a self storage unit to place your goods means you can unpack over time and you can keep things out of the way to have more space.

• The unit you need for you move
• Wide range of containers available
• Use before, during and after your move
• Full security guarantee

We can provide this support with our storage units. You can book one that matches you requirements in size and type. This means you can store whatever you like and know it will be safe. You can access your things whenever you need them, so you are never without your goods. You can get all the features you need for your unit and hire it for as long as you need. You can book your storage container in TW2 region when you call, with a free no commitment quote. Call 020 8746 4330 and book today!
Ensuring you Have the Packing Materials for Your Move in Twickenham
Packing your belongings for a move is an important task. It is one that must be done carefully and thoroughly so that items will be safe during the move, they won't be lost and they will remain clean and dry. This will take a lot of steps to accomplish, as you need the best materials, to use the right techniques and the time to do so. If you need help with this, then our packing services in Twickenham can help. We can provide all the packaging support you require when you contact us on 020 8746 4330. Our staff can give you details on our packing services and useful tips.

• Wide range of materials available
• Delivered directly to your address
• Guaranteed to keep your belongings safe
• Making a move in TW1 easier

We can supply a wide range of packaging materials. You can purchase from us things to wrap up your goods with such as bubble wrap and moving boxes. We have polystyrene to line the box with and can offer a huge variety of containers. These come in different types, sizes and costs, so whatever you are looking for, we can provide it. We can also give you tips on using your packaging for your move in TW2, so that you can use the materials well. Our services guarantee your goods will be secure during you removal, so contact us now for tips and all the packaging you need.