Uxbridge'S MAN AND VAN
Excellent Removal Services At The Lowest Prices!
A Successful Move in Uxbridge Guaranteed with our Man and Van Team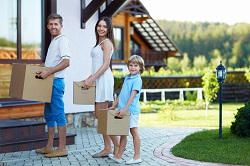 A house or office removal is a tough chore that can occupy vast amounts of time and energy. It is a complex process that has many aspects to it, all of which must be completed carefully and completely. Tackling these chores in a rush can create problems for your move. You can lose or damage items, get delayed, injure yourself and more. If you want to guarantee things go successfully, all you need to do is hire or man and van team. We are a moving firm based in Uxbridge who can assist with your moves around the UB8 area. We will send expert movers to your address who can tackle each aspect of the moving process. Our staff are trained and experienced, so that we can make sure that you move goes smoothly, safely and swiftly.

• Flexible and reliable moving services
• An experienced team to handle your move
• Vehicles to get your goods safely to your new address
• Affordable prices

Our services can be booked when you call us on 020 8746 4330. We can give you more details on our procedures and what we can do for you. A man and van team will see you being supported by professional movers who can handle every aspect of your move for you. From packing to office removals, they have you coved. Our vehicles are all top of the line moving vans. A man and van service is a flexible and simple way of handling your removal in UB9 area, so call today and we can give you more information and a free quote.
Here to Handle your Uxbridge Removals
If you are about to undergo a house or office removal or are already underway, then you should contact us today. We are one of the best moving companies in Uxbridge. We can help you with every aspect of your move. We are cover the entire UB8 area and can help with all local moves. We can tackle every chore you move involves, such as packing, carry furniture and removal boxes, transport goods and more. Each of these aspects are done fully and carefully, so your move will be successful. Our movers are all trained individuals who have the experience and skill necessary to handle your move. We have vehicles and movers capable of getting your goods to your new abode in no time and we can supply all the packing materials you need.

• Thorough moving services
• Each task carried out by professional movers
• Flexible moving support
• Safe and successful relocation guaranteed
• Lowest prices

You can discover more about our removal services in UB9 if you get in touch now. We can tell you all about the process and what we can do to help. We can handle home or office removals, do as much or as little as you need, provide exactly what you require, work when and where you want and much more. This will all be booked with the free quotes we offer, which guarantee a top deal and the best quality service you need for your removals. We can make your removal easier than you can imagine, so call now and find out how.
Removals and Transportation Handled with Man with Van Hire in Uxbridge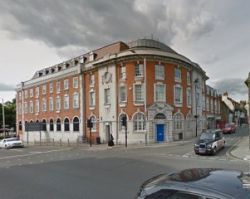 If you have ever moved before, you know how tough transporting your goods to a new address can be. Whether it was a home or office move, you know that you have to carefully coordinate things, carry heavy items, have access to the best vehicles and more. If you haven't undergone previously, then this can be a shock, as you try to manage what seems like it should be a simple task. There can be a lot of work involved for simply transferring your goods from one location to another, but you can face delays, lost or damaged items, accidents, and more. In order to keep this step simple and guarantee that it is a success, simply call 020 8746 4330 today for an expert man with van service in Uxbridge.

• Free quotes to ensure the best price
• Flexible services
• Simple moves guaranteed
• GPS systems used to provide accurate removals

We can assist you with all aspects of the moving process and get your goods to your new address. Our man with van team can help with removals in, around or from the UB8 area by providing expert drivers and quality moving vehicles. Our staff will arrive when and where you need them and help to lift and carry goods. We will load the vehicles with care, so items remain secure during the journey. Our transportation vehicles come in different types and sizes, so we are able to transfer whatever goods you have. To discover more about our man with van team in UB9, call us up today.
Providing Storage for your Move in Uxbridge
Storage not something you immediately think of when considering a home or business removal, but it can be an important aspect. You will typically contemplate packing, moving furniture, getting transport vehicles and more for you move, but having access to a storage unit isn't what you will want to hire from the get go. Having access to a secure unit brings many opportunities and conveniences. You can begin moving items out early when you have a secure storage unit, avoid delays, unpack at your own pace, move things into your home gradually and much more.

• Wide range of self storage units available in Uxbridge
• Hire your container for as long as you need
• Security is our high priority
• A simple move guaranteed
• Use the unit before during and after a removal

Our services will enable you to book the perfect unit in UB8. Our lockers come in various types and sizes, so whatever you need, we have the perfect container. Our storage depot is protected by security guards and each unit is built to withstand harsh weather and temperatures, etc, so your goods will never be at risk. You can freely visit your container as you like, so you can always check items, collect goods or add more things. We have flexible hiring services to ensure you get what you need and out estimates give you the best price, so call 020 8746 4330 now and discover what storage in UB9 can do for your move. Get the best deal now!
Getting the Right Packaging for Your Move in Uxbridge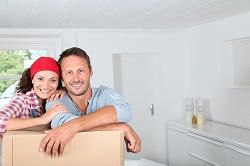 Packaging is one of the most important aspects of any move. Whether you are relocating from one home to another, or transferring your business to a new office, you will need the best packing materials to keep your belongings secure. Wrapping things up in unsuitable substances can lead to things being lost and damaged, so it is vital that you take care and use the best items available. There can be a lot to consider and it needs to be used correctly, but we can help with this. As a top moving firm, we can supply all the packing service and supplies you need for your removal in Uxbridge, UB8.

• All the materials you need for a move
• Keep items safe during your house relocation
• Free quotes to guarantee the best service and price
• Lowest prices
• Wrapping, containers, box lining and more

We can tell you more about this when you get in touch with us. We can run through the packaging we have available and how to use it. Whether you need bubble wrap or polystyrene, cloth or tissue paper, cardboard boxes or plastic containers, wardrobe boxes and more, we have you covered. All of the materials we use are of the highest quality and will be prefect for any move. You can select the types you need and our variety ensures we can support a customer on any budget. We can deliver the items to you directly and our free no obligation quotes ensure the best price. For more packaging info for your move in UB9, call 020 8746 4330 today. Get 30% off if you call now!