Wandsworth'S MAN AND VAN
Hire The Best Moving Company In Wandsworth, SW8
Expert Man and Van Services in Wandsworth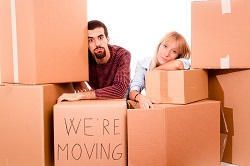 When moving home or to a new office, you will have a lot on your plate. You will have to contend with many chores within a short period as you plan, sort, pack, carry, drive and more. Each of these steps will require a lot of time and effort, so that you can safely and swiftly get your goods transferred to your new location. This work can be too much for some people as they don't have the means, time, resources, strength, etc. Other times, you may just want the process to go as smoothly as possible and are willing to go and get what you need to ensure this. Whatever it is you need, our man and van team in Wandsworth can help. We are an expert moving company who can assist with your move in SW8 area. Call 020 8746 4330 today and get the best deal!

• Flexible moving services
• Fully accredited and skilled movers
• The best moving vehicles
• Simple move guaranteed

Our man and van services can help with any move around SW11. We will send out top team to your address who will take care of the entire process for you. Our experienced movers will help pack goods, will move them in and out of your property, load vehicles and transport things to your new address. We have skilled movers and quality removal vehicles, so we can help when you need. Our flexible moving services are offered with a free quote, so you can get the best move in or around SW18 for the best price.
Hire our Removals Services in Wandsworth
A house removal can be a stressful experience. Moving house is a chore that has to be done in a short period, but require a lot of work, effort and energy. You have to organise the whole process carefully, sort your belongings, pack items, carry large and unwieldy goods, arrange transport and much more. This can be difficult, especially if you don't have the time to get it all done, you lack the strength necessary to move items or you can't manage things yourself. You need not to worry about all this though because we can help with your removals in Wandsworth. We are a top removals firm covering the entire SW8 area that can support you with your house moves and handle every task for you.

• All aspects of a removal tackled
• All staff are trained and accredited
• Free quotes to ensure great prices
• Lowest prices

We can send our top moving team to help tackle all parts of your removal in the SW11 area. Our movers are trained and capable, so they can tackle each step carefully and quickly. We can send our removal vehicles to your address so we can collect your goods and safely have them taken to your new home in no time. We have flexible services that match your removals needs so you get the move you want. We can help you move in, around or out of SW18, so call today for more info and a free quote.
Reliable Man with Van for Your Move in Wandsworth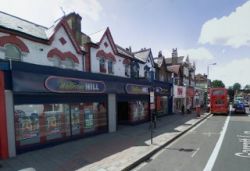 Transporting your goods during removal can be a complex process. It will involve you tackling countless jobs and spending many hours just so that things go smoothly. Loading a moving van and driving your goods to your new address can seem simple but there is a lot to contend with. If you don't plan things carefully, have the right vehicle, or are lacking time, you can find yourself facing delays, having unsuitable vehicles, not being able to transport goods and more. None of this has to be a worry though because our moving team in Wandsworth can help by offering expert man with van services. We can deploy an expert mover with a high-quality moving van to your address today and help with home and business removals in SW8 area.

• Can help move things from, in and around the SW18 district
• Experienced movers to help shift items
• Safe and secure vehicles
• A customised removal for you
• GPS guarantees accurate and fast removals

Our man with van will arrive when you require them. They will be able to help move goods, they will load and unload vehicles and transport your goods for you. They will take good care of your items and take all steps to prevent things from being lost or damaged. Our moving vehicles come in various types and in different sizes, so no matter how much you are moving, whether it's a few boxes or all the goods from an office building, we can transport them. We will take care so that nothing is lost or damaged, and that all goods arrive on time and in the correct spot. For more information on man with van services in SW11, call us on 020 8746 4330 now. Book today and get 30% off!
Utilising Storage for the Best Move in Wandsworth
Storage can be a great way of having the best move. Simply being able to leave goods in a secure self storage unit can make the entire process simpler, allow you to do things at your own pace, guarantee the safety of your belongings and help prevent problems. You can leave your goods at a depot in SW8 before the main move to get an early start on it. You can place things in a unit if there is a delay or you have less space in your new abode. You can introduce your goods gradually to your new home or office and unpack at rate that best units you. We offer an expert storage service in Wandsworth so we can help you with all your storage needs when you call on 020 8746 4330 today.

• Secure units available now in SW18
• Different types available
• Flexible access and usage
• Free quotes to guarantee the best price

We have a wide range of storage units that you can hire, so no matter how many goods you want to store, we have you covered. We can offer all the features you need in your unit, and there is no limit on how long you can hire a container. Your facility will keep everything inside safe, clean and dry, and all of our security measures guarantee that nothing will be lost, stolen or vandalised. We can supply you with a perfect storage unit for all your moving needs in SW11. All you need to do is to call us today.
Supplying the Packing Materials and Expert Services for Your Move in Wandsworth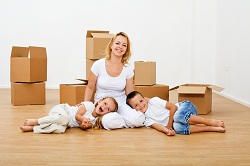 Having access to the right packing materials for a move is an important aspect. Having an abundance of materials that will keep your goods secure, dry, clean and easy to carry is essential, so it is not a step you can ignore or rush. To make this part of your Wandsworth move simple though, we can help. We are a leading moving services provider in the SW8 area and we can provide you with all the packing services you need. Whether it's wrapping, boxes or lining, we have you coved. When you call us up, we can list what we offer, give advice and answer all of your questions.

• All the packing materials you need
• Different types available
• Support on how to use the packing materials
• Guaranteed to keep your goods dry, safe and clean
• No hidden fees

You can learn about the materials we have available over the phone. We can deliver them directly to your home in the SW11 area. We have bubble wrap, cloth, tissue paper, polystyrene pellets, cardboard boxes, plastic containers, wardrobe boxes and much more. You can purchase as much or as little as you like, and we have varied materials for all price ranges. Our free quote lets you see how much things cost early on, so you can get exactly what you need and for an affordable price. To keep your goods safe for your move in SW18, call 020 8746 4330 today!