Waterloo'S MAN AND VAN
Hire Us For Your Removals Today!
Fantastic Man and Van hire for your Waterloo Move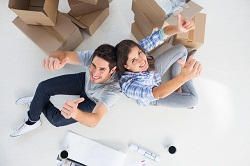 Our man and van service can be perfect for your move. If you are relocating from one home to another, or transitioning your business to a new building, having the help of our expert removal firm can make the entire process simpler. We are based in Waterloo and can help with all moves in the area. We can send expert moving staff to your address who can assist with every chore. Our movers are all trained and experienced, so they can carefully and quickly complete your move. We can handle your packing, furniture removals, transportation and much more, so no aspect will be forgotten or done incorrectly.

• Support of all moving aspects
• Helping your move around the SW1 area
• Our movers are helpful and friendly
• Everything done safely
• Satisfaction guaranteed

Our man and van team can assist with a move in, out or around the SE1 area. Our staff will arrive with everything they need to help pack your goods, then they can shift items in and out of buildings, load and unload vehicles and using our quality vans and get your goods to your new address. Our services are thorough and flexible, so you can get everything you need. We can work when and where you need us, and send the appropriate amount of support. We can give you a free man and van quote when you call, to guarantee you get an affordable price for our expert services. Call 020 8746 4330 today and get the best service in the area!
Removals in Waterloo Made Simple
If you are relocating to a new home or you are moving from one office to another, then our removals firm can help. We are a top team based in Waterloo who can assist you with your move in every way. From advice to direct support, we can help ensure every aspect is covered and the entire removals process goes smoothly. We can send our team to the SE1 area to help in whatever way you need. They can bring you all the packing you need to help enfold and box your goods. They can carry your things so you don't have to, so furniture will be moved safely and quickly. We have a range of removal vehicles suitable for transporting your goods, so everything will get to your new home easily and on time.

• Every aspect of your removal covered
• All staff are skilled and experienced
• A fleet of moving vehicles available
• Free quotes and affordable deals

When you get in touch, we can give advice on your removals. Our call staff will be able to answer all of your questions and give you useful advice. You can then learn about our services and book what you need. We can work when you need, do as much as you like and send the amount of help necessary. This will all be reflected in your free quote, so you can see what you want and how much it will cost. We pride ourselves on offering affordable removals in SW1, so call 020 8746 4330 today to find out more.
Getting your Goods Moved for a Move with Man with Van in Waterloo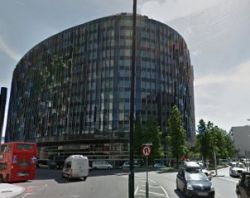 Transferring your goods to your new home will necessitate the best vehicles for the job. It can sometimes be tempting to use your own vehicle for the job, but it will likely be too small for the task. Making many journeys to transfer all your goods can take a long time and waste petrol. If you don't even have vehicle then there is definitely only one option. We are professional moving firm covering Waterloo that can help you with your move with our man with van service. We can send our expert team to your address and they will be able to help with all your removal needs. Our team will be capable of carrying goods from your home, onto our vans, off them, and then into your new home. We have a wide range of vehicles, so you can get the support you need for you move in SE1 area.

• GPS ensures a quick and accurate removal
• Supportive and skilled staff
• Wide range of vehicles available
• A successful move guaranteed

You can book the vehicle you require for your move. Our man with van service allows you to hire as many vans as necessary, and the type that best suits your needs. This means we can send a van for a small move and several lorries for a larger one, with everything in between. Our movers will handle goods carefully and be able to load vehicles so that items are secure. They will drive things quickly to your new address, so everything arrives on time. Our man with van service is flexible, and booked with a free quote, to ensure a competitive deal for your a move in SW1.
Making a Move Simpler with Waterloo Storage
Self storage is the best way of making your move simpler. It can bring many benefits that will help you make your removal in the SW1 area more convenient. You can use a secure storage unit to place goods in before the move begins so you can start moving out gradually. You can leave goods inside after the move if you have less space or want to move and unpack things over time. A storage container can be a great way to avoid delays, as items can be placed in the unit between the move. If any of this sound useful to you, then call our Waterloo storage team, who can provide everything you need.

• Reliable and useful
• Security is our number one concern
• No time limit on hire
• Visit your unit as often as you like
• Use before, during and after your move

We can supply you with the perfect unit for your needs. Call 020 8746 4330 now and we can go over all the details necessary, such as what we offer and how we can help you. We have storage rooms in various sizes and types, so you are sure to find what you need. Each container is safe place, so nothing inside will be at risk from theft, damage, damp and more. We have top security measures in a place to deter thieves and vandals. Our storage facility in the SE1 region is there to make your move simpler, so call us now and discover how we can make your move simpler.
The Best Packing Services for Your Waterloo Removal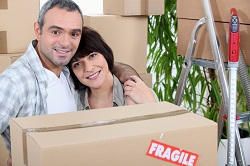 Keeping your goods safe is very important when moving. Whether you are going from one house to another relocating your business, you will need the means of ensuring your belongings stay dry and clean. They can be dropped, bashed about, stacked on things, subjected to dirty and dust, become damp and more. There is an easy way of combating this problem though and that is by calling 020 8746 4330. We can supply all the packing services and materials you need. We have a large supply available in Waterloo, all of which will be perfect for your home or office removals.

• All the packing material you need for a move
• Available in all types
• Guaranteed to keep your goods secure
• Low cost solutions

We have everything you need for your move. We can supply wrapping such as bubble wrap, polystyrene and more for lining your containers and we can offer the best moving boxes. We have different types of each material, from size and type, so you can get exactly what you need. We have materials available in different prices, so you can afford our services no matter what your budget. We can deliver your packing directly to your SE1 address and provide packing support. We provide a free quote when you get in touch so you can get the best deal and the right materials for your move in the SW1 area. Call now and book the best service in the region.