Watford'S MAN AND VAN
Get The Best Deal If You Call Now!
Efficient Man and Van Services for Watford Removals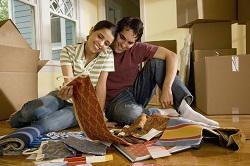 If you are relocating within the WD1 area, then you should get in touch with us today. We are a leading removal firm covering the entire area of Watford. We can assist with every aspect of the process in order to make it simple and successful. We do this by offering affordable man and van services. We can send our expert moving staff to your address, who can help tackle all aspect of your move. They will have access to the best vehicles so that they can safely and swiftly transport your goods between addresses.

• Flexible moves tailored to your needs
• Wide range of support available
• Swift and safe man and van services
• Stress free and satisfaction guaranteed
• Low cost solutions

You will enjoy a stress-free move because our staff will take care of everything. They will help pack goods, move and carry items for you, transport thing and more. This means you can relax while we do your move for you. We guarantee safe and swift results, so the process will be over in no time and everything will be done properly. Our transportation vehicles are ideal for moving your goods, so everything will arrive in your new home office on time and in one piece. Your move around WD2 area will be a success with our man and van team, so call now for more info and a free quote.
We will Make Your Move to Watford Simple. Hire us Today!
If you want to have the simplest removals possible, all you have to do is call 020 8746 4330 and speak with us. We are a leading moving company and we can assist with every aspect of a transition to Watford. Whether you are moving in, around or out the WD1 area, from one home to another or you are relocating your business, we have you covered. We can give you everything from advice to services, so that you can tackle each step of the move. We will provide you with tips when you call and answer your questions. You can also learn about and book all removals services we offer.

• Top moving staff to handle your relocation in WD2
• The best removal vehicles used
• Flexible services
• Affordable prices
• No hidden fees

We can send our expert moving team whenever you need. We can send as many people as necessary to get your move done. All of our staff are trained and experienced people, so they will handle the removal carefully, quickly, properly and fully. They will help pack, carry heavy items in and out of buildings/vehicles, transport your goods and more. We tailor our removals services around your needs, so you get the support you want for your move. Our free quotes are available when you call, so you can get the best removal for a price you can afford.
Transport Your Goods for a Move with our Man with Van in Watford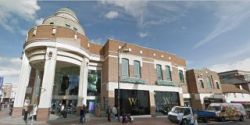 Getting your goods to your new address can be a complex process. You may think it simple beforehand, but there is a lot of work involved. You need to plan everything carefully, have access to suitable removal vehicles ensure everything runs on time, have the strength and energy to shift heavy goods and more. This process can take a while if you are unprepared and some people won't have the means to attempt doing it themselves. If this is the case for you, then you should inquire into our Watford man with van service. We can deploy expert movers to your address in the WD1 area and get things done for you. Our team can handle all of your item transportation for a move so you don't have to.

• GPS systems used for accurate removals in or around WD2
• All staff are trained and experienced
• All vehicles have passed checks and tests
• Flexible support available
• Furniture removals

All of our movers are trained moving professionals. They know how to safely shift and carry goods, load and unload vehicles and more. They will use the best vans for the job, so your items will be safe and arrive on time. You can book our man with van team whenever you need it. We can send as many movers as you like in the right vehicles. We have vans and lorries in various numbers, so whatever is necessary for your removal, we have the solution. Your man with van support will be booked with our free quotes, which will assure you of the right service and at the best price. To hear more about what we offer and can do for you, call 020 8746 4330 today.
Making Your Watford Move Easy with Storage
If you want to make a move easier, then our storage services is what you need. Access to a secure storage unit can help in numerous ways. You can start moving out early, as you place goods in the container before your new address. You can be prepared for any event in which you cannot move directly into the new address. You can keep unneeded goods stored to create more room, move things in gradually and unpack at your own pace. This can all be obtained by a storage unit in Watford that we can supply. We offer a top storage service that can help make your move simple.

• Storage units available in the WD1 area
• The security of your goods are guaranteed
• Flexible services and support
• Use to for your move and beyond
• Cost-effective solutions

Our storage facility has a wide range of units available. You can book the one most suited for your needs, by considering the size and features. There is no limit on how long you can hire the unit and you can visit it at any time. It can be useful before, during and after your removal in WD2, so it's always there when you need. You can discover more when you call us as we can give you more details and a free quote. You can book the perfect unit today and have the simplest move, thanks to storage. Call 020 8746 4330 and get the best offer today!
Expert Packing for a Watford Move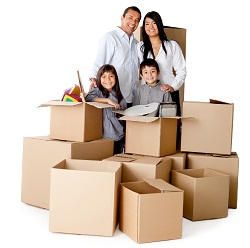 Packing is an important part of a move that you cannot afford to get wrong. If you do use the correct materials and techniques then your goods could become lost or damaged. Items can be dropped, improperly stacked, crushed, subjected to damp and dust, and more. In order to keep things safe, you will need quality packing materials and expert packing services. We can supply this for your move in Watford when you call us up. We can supply you with all the best packing services and materials as well as advice on how to use them.

• High quality packing
• All items will protect your goods
• Wide range in stock
• Free quotes to get best price
• As much as you need available

We can supply you with everything necessary to keep your goods safe and clean during a move in WD2. This will include cardboard and plastic boxes, as well as specific containers such as wardrobe boxes. We have all the wrapping you could want, whether it's bubble wrap or cloth. We also have polystyrene to encase around goods and pellets for lining boxes. When you call we can tell you what we have available and you can select what you desire. We have goods at various types and price ranges, so you are sure to find what you need. We can give you a free packing quote, so you are assured of the best price. We can deliver directly to your WD1 home, so you can get your move done quickly. Call 020 8746 4330 now and book the best services in the area!