West Hampstead'S MAN AND VAN
Save Money By Hiring Us Today!
Covering Your West Hampstead Removals with Man and Van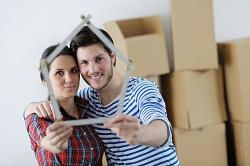 Having access to an expert man and van service for your move in West Hampstead can make a huge difference. Rather than facing your move alone, you can have our help. Our expert staff can be at your address in NW3 and assist you with your home or business removals. Our top team can handle everything for you, including packing, furniture removals, transportation and much more. Our movers will drive the best vehicles to the NW6 area and help move and load items. We can provide flexible support and services, as you will discover if you call 020 8746 4330 now.

• Complete man and van services available
• All staff are fully accredited
• Stress-free moves guaranteed
• Affordable moving support

Over the phone, we can give you information and advice on our services. Our team are all experts in the moving field, so they will be able to carry out your relocation fully, properly and safely. The vehicles we use are all top of the line secured. Over the phone, we can give you a free quote that will reflect what you want from us. Our man and van services can be customised to your needs, so we can move what you need, send as many movers and vehicles as necessary, be there when you require us and so on. We can make a move in or around NW6 simpler, so call now for more details.
Hire the Best Removals Help in West Hampstead
If you want the easiest removals in West Hampstead, all you have to do is get in touch with us. We are a leading removals company covering the whole area of NW3. If you are moving home or office, we can supply all the support necessary. Our top team will arrive at your address and begin to tackle every chore. Packing, heavy lifting, transportation, and more, will all be covered. All of our staff are experts, so they can do things thoroughly, swiftly and safely. They have access to the best packing materials and vehicles, so every part of the move will go smoothly.

• All removals services available
• Expert removals staff will handle your move
• Secure vehicles to move your goods
• Sit back and enjoy your move
• No hidden fees

You can learn more about us when you get in touch. Our expert team can be hired to help when and where you need them, and they will carry out the aspects you want support with. We can handle your entire move in NW6, or just aspects you want help with. This flexibility is also seen in the quotes we offer, as they are free and need no commitment. With our removals estimates, you are assured of the perfect move and an affordable price. A move in, around or out of the NW11 area will be easy with us helping you, so get in touch today for more info. Call now and get a discount!
For an Easy Move in West Hampstead Hire our Man with Van Today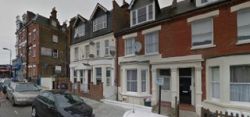 Transporting your goods during a move is the main step. It is the actual move of your relocation and so you should be ready for it. It can actually be a tough process as you shift goods, need suitable vehicles and then have to convey everything, rather than worrying about this step and doing it yourself, you can simply hire us. We can help with your move in West Hampstead with our expert man with van service. We can send our movers to the NW3 area in the vehicles perfect for your move. Our staff will collect goods, shift them, load them and get them to your new home or office in no time.

• Simple transportation for your move in NW11
• All goods handled carefully
• Every item delivered on time
• GPS ensures accurate conveyance
• Free quotes to ensure affordable and flexible service

Each member of our man with van team is trained and experienced. Each person knows how to handle your goods carefully by driving safely. The vehicles used are all top of the line and passed every check. They are designed for moving goods so the process will go smoothly. Our flexible man with van services allow you to book the number of staff and the vehicles you need, as well as type of vans. We can send a whole team in lorries or an individual in a van, whatever is necessary for your move around NW6 region. We can give you more details on the service as well as a free quote when you call, so call 020 8746 4330 today.
Expert Storage for your Move in West Hampstead
Storage can be a useful way of handling your home or office removals. It can provide you with support and convenience that will make your removal in West Hampstead much simpler. If you have a secure storage unit, then you can place your goods in it at any time. Whether it's before, after or during your move in NW3, you have access to your container. You can place items within it before the day of the move, so you are starting the process early. This is also useful if you are unable to move directly from one address to another. You can use your storage as a way of making more room in your new abode or to keep things out of the way while you decorate. You can move items into your home or office at a slower pace with a storage unit, and unpack as you like.

• Wide range of units available in NW11
• Can be used for a move and more
• Security guaranteed
• Use and visit your unit as you like
• Mobile self storage available

We can provide any type of storage units for you. At our depot in NW6 district, you can find containers in different sizes and types. We offer various conveniences such as lighting and electricity in a unit to supply exactly what you require. You can book the unit and use it as you like, with no limit on length of hire. Our free quotes will help you get the storage unit perfect for your move and at an affordable price. To hear more about what we offer, call 020 8746 4330 today. Book now and get 30% off!
All the Packing Help you Need in West Hampstead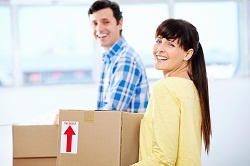 It's vital that you take every necessary step to keep your belongings safe during a move. As you shift, carry and convey your belongings, they can be damaged, become dirty and damp, dropped, lost and much more. Proper packing will ensure that none of this happens but this itself can be tough to manage. You should not worry though because we can help. We are the expert moving firm that can provide all that you need. We offer the best packing service in West Hampstead and have a wide range of packing material available. We can deliver them directly to your address in NW3.

• All the packaging you need for a move
• Wrapping, boxes and box lining available
• Support for your move in NW11
• All materials are high quality
• Lowest prices

When you call, we can list all the materials we have. Bubble wrap, polystyrene, cardboard and plastic boxes and more are all available. You can learn about each one and what it is best used for when you get in touch with us. We can give you tips on packing and help you get what you need. We have a wide range to choose from and it come in different price ranges. We can deliver the best packing service in the NW6 area and with the free quote we offer, you are assured of a great deal. Call 020 8746 4330 now and get a discount!