West Kensington'S MAN AND VAN
Cost-Effective Removals Solutions Today!
Expert Man and Van Services in West Kensington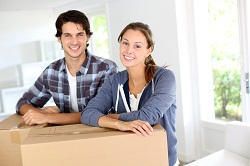 If you are seeking an easy way of handling a domestic or office removal, then our man and van team can help. We can send our expert movers to your address in West Kensington, W14 and they can assist with every aspect of the job. Whether you are moving in, around or near the W8 area, we can send our expert movers to help you. Our team are all trained and skilful, so they can see to your move thoroughly. They can pack, shift items, transport goods, give advice and much more.

• All aspects of your relocation covered
• Expert staff to help with every job
• Flexible support
• Free quotes
• Swift and safe move guaranteed

You can hire our man and van team for wherever you need. We can deploy as many staff as you require and they can see to whatever aspects of the move you want covered. Our team will use the best vehicles for shifting goods, so everything will arrive at your new address safely and on time. Our services are flexible and affordable, as you will see when you request a free quote. Call 020 8746 4330 now and you will get all the information you need, your no commitment estimate and an expert man and van service to assist with your move.
Hire our Removals Company Today
Managing your removals can be a difficult chore. This will require many months of work as you plan the process, book and find support, sort items, pack them, carry objects, transport things and more. If you want the process to be simple, requiring no difficult work and having the best result, then you should contact our removals firm on 020 8746 4330. We cover the West Kensington, W14 area and can help with all aspects of your relocation. For services to information, we will help you make the process much better for you. Our team can come and help you handle any of the moving chores you face.

• All the support you need for a move
• Professional movers
• The best moving vehicles
• Free no obligation quotes
• Cost-effective moving services

All of our staff are trained and experienced for both office and house removals, so they can do a great job for you. They can provide packing support and bring the materials you need to enfold and box your goods. They can easily shift items in and out of your property without difficulties and our vehicles will ensure your goods arrive at your new home in no time. We guarantee safe and swift removals so no item will be lost or damaged, and the process will be complete on time. You can book exactly what you need for your move around W8 when you call us up. Our free quotes will assure you get the removals help you require and at an affordable price.
Moving to West Kensington with Reliable Man with Van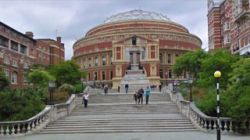 If you are looking for the easiest and safest way of transporting your goods for a domestic or business removal, then call 020 8746 4330 today. We are the best service provider in the West Kensington area. We can send expert staff to the W8 area who can pick up and transport your goods in no time. We can send exactly what you need, when you need it, and our staff will shift and load goods for you. We have flexible man with van services as you will discover when you get in touch.

• High quality vehicles
• GPS for precise and swift delivery
• Customisable support
• Expert moving staff
• Satisfaction guaranteed

When you call, you can hear about all of our man with van options. We can send any number of movers to your address in the right moving vehicles. If you need a whole team to clear out your office or just one set of helping hands to shift a few boxes, then we can help. We can deploy a range of vehicles to your address around W14 or just the one, so you get and pay for the support you require. Every move is different and our quotes will reflect that. You will get the help you need at price you can afford, with no need to pay for unneeded services. We can give you more information and a free estimate when you call, so contact us today.
Successful Moves in West Kensington with Our Storage Units
Many problems can occur during a move. You can find that you are delayed and cannot move directly into your new address. You may want to start moving things out early but have nowhere to put them. You may want to move things gradually into your new address or you want to unpack over time. You may have less space in your new abode and so you need a spot to place your unwanted goods. These are just some of the difficulties you can face but they can all be solved with our storage solutions. Having your own secure storage unit allows you to place any items safely out of the way during, before or after a move and we can provide this for you in West Kensington.

• Flexible way of handling a removal
• Use after your move is complete
• Wide range of units available in W14
• Free quotes
• Full security guaranteed

Our storage facility in W8 district is home to many units. They come in various types and sizes, and with varied facilities available in each. You can book the one most appropriate for you and use it as you wish. You can visit it whenever you like and there is no time limit on how long you can rent it for. We have numerous security features in a place, so your goods will never be at risk. Each unit is built to withstand bad weather, strong temperatures and intrusions so your goods will always remain intact. To hear more about our storage support, call 020 8746 4330 now. Book today and get 30% off!
Handling Your Packing for Your Move in West Kensington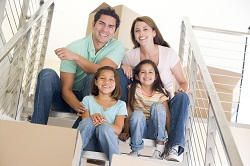 There can be many things you need to properly pack your belongings for a removal. You will need packing materials to enfold each item so that it will be safe and dry. You will need moving boxes to place everything in so they can be easily moved in bulk. Lining for a box can also be necessary to stop items moving around or being crushed. If you don't know what to use, how it's used or where to get the packing you need, then contact us today. We can provide everything you need in West Kensington, W8. We have a wide range of materials available and can supply all the services you require.

• All the materials you need for a move
• Expert packing services
• No commitment quotes
• Items brought directly to your door
• Making your belongings safe for your move

If you call us now, we can fill you in on the packing process. Our knowledgeable staff can tell you what material can be best used for your goods and how it should be applied. We can inform you on all the packaging and boxes we have available, so you can take advantage of whatever you need. We have numerous types available at varied price ranges, so you can get what you require no matter your budget. We can deliver any of our services directly to the W14 area, so you can begin you move immediately. Call 020 8746 4330 now and get a free quote!