Westminster'S MAN AND VAN
Save Money and Time By Hiring Us Today!
The Best Man and Van Hire in Westminster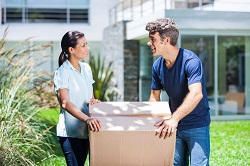 Man and van hire can make any move simpler. With the help of expert staff you can tackle all the chores you face easily and swiftly. We can provide all the man and van support you need in the Westminster area by calling us today. We are an expert moving company covering the W1 area. We can send our top team to your address in the best vehicles to help pack, carry and convey your goods. With our help, your move in WC1 will be done quickly and safely, ensuring the best results.

• Full team of moving professionals at your disposal
• Swift and safe moves for you
• Top of the line vehicles
• Free quotes an affordable prices
• Satisfaction guaranteed

Our man and van team will arrive when you need them. We can send as many people as you need in suitable vehicles. Our staff can bring packing materials with them and help get your goods enfolded and boxes. They have the strength and skill to shift items through your property without damage or injury occurring. Our vehicles are perfect for transporting goods, so we can get everything securely to your new abode in no time. We can help with any domestic or business relocation around the SW1 area and we can give you all the details when you call. We can go through our services, give you advice and supply your free quote.
Get the Best Help For Your Removals In Westminster
If you are struggling to handle your move in Westminster then we can help. We are the best removals team who can help you move in, out or around the W1 area. We hire a team of expert movers who are proficient in the process and can make things simpler for you. They will come to your address and take care of each step of the removals task. They can help you pack your goods and provide the packing materials you need. They can easily shift goods from your property and get items on and off the vehicles safe and sound. Our moving vehicles enable us to get your goods to your new house in no time and in one piece.

• All aspects of a removal covered
• Helping with moves in, out or around SW1
• Full team of expert staff
• A range of moving vehicles
• A stress-free experience guaranteed
• Home and office removals at low cost

You can learn more about the services we offer for removals in WC1 when you call 020 8746 4330. You can speak with us and learn more about the process in general and how we can help you with it. You can book our services with a free quote to ensure the lowest price in the area. Our facilities can be booked to your liking, so we can send as many people as you need, in the vehicles right for you move, whenever you require them. This guarantees the move you want and our estimates assure you of a price right for you. Call us today and save money!
Handling Your Relocation in Westminster with Man and Van Services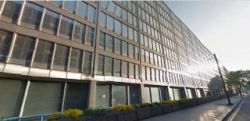 Conveying your goods for your move is a task you can't take lightly. It is the main aspect of your move and it must be done well. If you face problems during this step then you can delay the process, lose or damage your goods, injure yourself and more. You will need the time, strength, skill and vehicles to get the job done, and we can provide this. We are the moving firm that can help your move your goods in the W1 area. Our man with van team in Westminster can come and collect your goods for you and safely get them to your new address.

• Safe vehicles and swift transport
• An experienced man with van team at your disposal
• Accurate delivery guaranteed
• Flexible moving services
• No obligation required

Whether it's a home or business removal in WC1, our man with van can help. Our team will come to your address when you need them and help shift your goods. They will have the strength and knowledge necessary to do this carefully. They will load their vehicles and then drive things to your address. Using the GPS equipped in each can, they will get things to the right destination on time. They will then unload your goods when they arrive. We can send as many staff and vehicles as you need so the removal in SW1 will be covered the way you want it. We can give you more info and free quotes when you call, so get in touch with us on 020 8746 4330 now.
Using Secure Storage for Your Relocation in Westminster
Storage is a great way of handling your removals in Westminster. Having a secure unit can come in handy at various aspects during different parts of the process. Before the move, you can place things inside so you can remove items easily. During the move you can put things here to save some space and move items to your new address in steps, rather than all at once. Your unit will be there in W1 so you can unpack goods at a more convenient time, or keep things out of the way so you have more space, can replace old items and more.

• Wide range of storage units available
• Will make your move easier
• All security measures in place
• Flexible services
• Free quotes

Our storage units are found in WC1 district and we have a wide range available. We have units and rooms in different sizes and types, so you can get exactly what you need. Our units are secure spots that you can safely place items inside without worry of things being lost, damaged, stolen, vandalised, dampened and more. Our storage facility in SW1 area can be visited whenever you need and used for as long as you like. Use your unit for, after and before a move, so you can make your removal and your life in your new home or office a success. Call 020 8746 4330 today and you can book your storage unit with the free quotes we offer.
Expert Packing Solutions Today!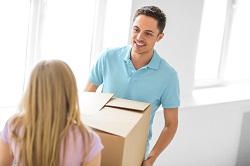 It will be necessary to have a wide range of packing materials available for your move. You will need packing supplies that can be used to wrap up your goods so they are safe from damage, dirt and damp. Boxes will be required to place everything inside to keep them secure so you can carry and transport things easily. Lining may be required for each container to add more security to your goods. Whatever you want or need, we can supply it for you. We cover the whole area of Westminster, WC1 and we can help you with all your moving materials and packing services.

• All the materials you need for move
• Every product is high quality
• No hidden fees
• Guaranteed to keep your goods secure

Call us today and we can give you a rundown on our packing services and materials in W1. We can tell you what is best used for what items, how to apply it and more. You can purchase all that you need from us to keep your good secure. We have many things available such as bubble wrap, cloth, polystyrene, tissue paper and an abundance of moving boxes. We have different types and varied price ranges, so you can get exactly what you need and at your budget. Our free quotes will help you get all that you require and for a price right for you. To hear more about packing for a move in SW1, call 020 8746 4330 today. Contact us now and get the 30% off!