Wimbledon'S MAN AND VAN
Get The Best Deal If You Call Today!
The Best Move with Wimbledon Man and Van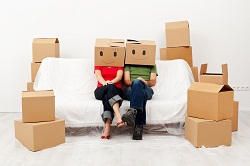 Man and van hire is the best way of handling your move in Wimbledon. We can send an expert removals team to your address in SW19 and provide the best move for you. Our staff can cover every task and do things well. We can help you pack your goods, carry heavy items and transport them to your new address. We will handle things in no time and do it carefully. We can help with your move whenever you need us, ensuring that that process goes well.

• Full and through moving support
• Support from an expert team
• Quality moving vehicles to your new address
• Free quotes
• Money back guarantee

When our man and van team arrive, they will help with whatever you require. They can support you pack your goods by providing the best packing supplies. They can carefully carry your goods out of your home, onto transport and do things in reverse later. All our moving vehicles are perfect for storing goods inside carefully and will get them to your new abode in no time. When you call us we will give you a free quote so that you get the services you need for an affordable price. Whether you are moving in, out or around SW20 our man and van team are the prefect way of handling your relocation. Call 020 8746 4330 and book now!
Hire the Removals Experts for a Stress Free Wimbledon Move
Removals in Wimbledon can be a great experience as you relocate your life to a new place. You can have a better home or an improved office space, but before you get to enjoy it, you have to get the hard work done. Sorting good, packing them, carrying heavy boxes and furniture, transporting things and more can be tough, but we can help. We can deploy our expert staff to your address to help with everything. Our trained staff will be able to do all the work for you to assure that things go safe and swiftly in SW19.

• Expert movers at your disposal
• Swift and safe moves
• Flexible services
• Affordable prices
• Satisfaction guaranteed

You can call 020 8746 4330 now to hear more about what we can do for you. You can learn more about the removals process and get an idea of what to do. We can run through our moving services and you can hire anything from us. Our staff can be deployed at any time to help with the process and we can deploy as many people as necessary. Our services are flexible and are offered with a free no obligation quote. This estimate guarantees that your removals in SW20 will be safe, successful and affordable.
A Simple Move in Wimbledon with the Best Man with Van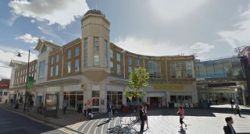 Carrying and transporting your belongings is the toughest part of a move. You need strength, patience, energy and suitable means to simply get your goods from one address to another. If you want to manage this with ease, all you have to do is to call us today. You can speak with us, a moving firm covering Wimbledon and we will help you go through all moving challenges in SW19. We can deploy movers to help shift your goods. We will use the best vehicles to convey everything safely and swiftly to your new home.

• Have swift removals with Man with Van
• Knowledgeable and experienced moving team
• GPS used for accurate removals
• Vehicles have passed all tests and checks
• Lowest prices

Call us today on 020 8746 4330 and we can go through our services. You can learn in detail about what we can do for you. We can send our man with van team to your abode in SW20 and they will do what you need. We can send as many movers as necessary and at a time that is right for you. Our removals vehicles are all top of the line and have passed every test. They come in different types, so we can send what is appropriate for you. Each van will be loaded carefully so nothing is damaged. We will deliver your things in no time so they arrive at your home or office in one piece. We can give you more details on man with van when you get in touch, as well as offer our free quotes. Call us now and book our service!
Hire our Secure Storage in Wimbledon
Handling a move in the SW19 area can be made much simpler with one simple aspect, and that is storage. If you hire one of our storage units in Wimbledon, you will have a secure spot to place your belongings during, before or after a move. Our containers are available for you to use in any way you like. They are built to protect your goods from weather, strong temperatures, instructions and more. Inside you goods will remain safe, clean and dry. You can visit and use a storage container as you need. So you can always access your things and deposit new ones. We have all security measures utilised and a wide range of units and storage rooms available for you.

• Different types of units available
• All safety measures taken
• No hidden fees
• Hire for as long as you need
• Flexible services and prices

Storage in SW20 district can help with your move in a number of ways. You can place goods inside before your removal begins to get ahead on the work. This also helps in case you are unable to move straight from one address to another. Afterwards, you can leave goods inside to create new space in your abode. If you want to move in or unpack gradually, then your storage unit will be there at your disposal. You can hire a storage unit by calling 020 8746 4330 now and getting a free quote, to assure you get the perfect unit, move and price.
Hire Packing Services in Wimbledon from the Experts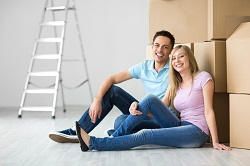 Keeping your goods safe during a move is a tough process. It will involve a lot of work and require you to obtain the best packing supplies. If you don't know how to do all this then we can help. We can supply you with the best packing services and materials in Wimbledon. Call us now and we can give you advice and tips on what packing materials are necessary and how best to use it. We can supply you with every material from wrapping to boxes, ensuring you have what you need.

• The best materials offered
• Keep goods safe, dry and clean
• Wide range of types of packing supplies
• Perfect for any price range
• Delivered to your address

Handling a move in SW19 will require your goods to be carried, transported and more. During this, things can be dropped, crushed, bashed about, subject to dirt and damp. If you use the packing materials we have available then you can protect your belongings. We have wrapping such as bubble wrap and tissue paper available, box lining such as polystyrene and a wide range of different moving boxes. You can get specific packing supplies and exactly the amount you need with our services. We have high quality packing materials and can deliver them directly to you in SW20. To find out more and to get a free packing quote, call us now. Call today and get a discount!